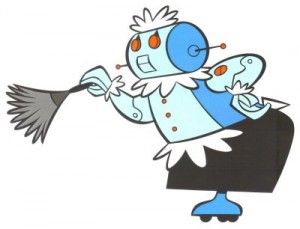 A few pieces of business.
One: You've probably noticed that updates here aren't quite…regular. Never fear…that was always my intention for this particular blog. Longer, more exploratory articles posted less frequently. I understand some folks might prefer shorter pieces posted regularly, but dat ain't how I roll so…never fear if you find me going a week or more without updating. But that leads me into…
Two: I've recently obtained permission — or, rather, confirmed that I had permission — to post some of my old Noise to Signal articles here. So expect a few of those to turn up in the near future, which should give you more to read and enjoy and call me an idiot for writing. I might revise them slightly to correct any errors or to include information I've learned since, but they shouldn't change much and if you've read them you've read them. Hooray!
Three: Many thanks to the folks at Dead Homer Society, who recently singled out my essay about the South Park episode "AWESOM-O" as their link of the week. You can find it in this edition of their Reading Digest, and I can suggest that anybody looking for intelligent essays about television should explore that site even more fully. One of the best ongoing deconstructions I've seen, and it's run by excellent people. So check it out.
Four: A lot of things are bugging me about this template — including the name…"Delicious"…which I'm embarrassed to say out loud — but I haven't had time to sit down and figure out how to change them. Some folks have already griped about the way the comments section treats paragraph breaks, and I don't blame them. I'm also inclined to fix the silly overlay in the banner that wants to print the page description in a really ugly font in a really ugly place…which is why I deleted my page description, leading instead to a stray dash in the toolbar. A lot needs to be fixed, so bear with me as I find the time to figure out how to fix it. And do please let me know your complaints in the comments section, if you have any, and I'll try to take care of them all at once.
THAT WAS FUN