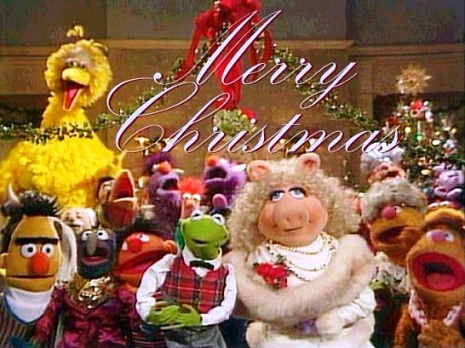 Merry Christmas everyone! And welcome to what I hope will be a very special new article series here on Noiseless Chatter: The 12 Days of Christmas!
Starting Thursday, and continuing daily through to Christmas Eve, we will be spotlighting special Christmas episodes of our favorite — and not so favorite — television shows. Each day of Christmas will be spent with a different fictional family, and we'll make the most of the time we spend with them.
I've assembled a group of friends to help me along as well. Some of the names will be familiar to readers here and others will be new, but they're all excellent writers, and we'll come together to turn this series into one big, long Christmas party…consisting solely of the nerds who stand alone in the corner talking about television shows.
I won't tell you which episodes of which shows are being covered — you'll have to tune in daily to find out — but I will say that there's a great cross-section of programs here, and we'll explore a lot of very different approaches to celebrating Christmas along the way.
So remember, that's Thursday, December 13, with a new article going live every morning through Christmas Eve. I hope you'll join in the discussions and the good cheer, and that you'll enjoy some of the selections we've made.
A sincere thanks to everybody out there who's seen this blog through its first year. Here's to many, many more.
Oh, also, I'm aware that the fucking A.V. Club beat me to this. BUT WE'RE DOING IT ANYWAY.
We start on Thursday…celebrating Christmas with three men of the cloth. What could possibly go wrong?