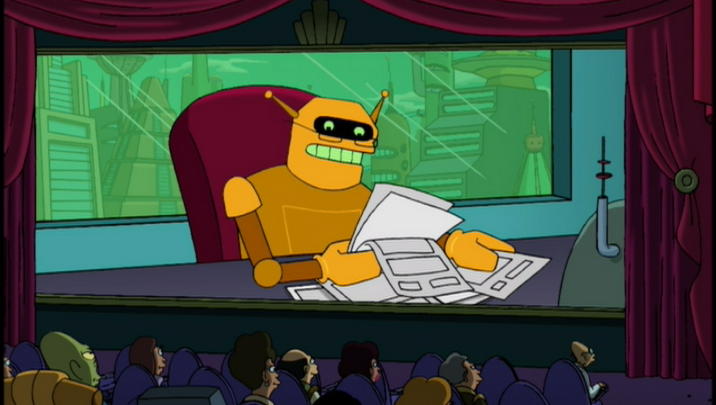 So! Thank you to everyone who filled out the 2015 Noiseless Chatter Reader's Survey. On the very first day I had more responses come in than I had total during my last survey two years ago. That says a lot about how much this site has grown, so thank you. That's humbling.
If you haven't filled it out, please, please do. It's only 10 questions (many multiple choice), and it helps me immensely, especially when it comes to what you want to see here, and how you'd like to see it.
The link is here:
https://www.surveymonkey.com/s/V7RHBHK
If you do take the survey, you can enter to win the Thomas Pynchon novel of your choice! My Primer on the author is a good way to help you decide which. It's a small incentive, but if it gets you to take the survey and ends up exposing somebody to a great writer, I think that's pretty great.
I would like to address two things I keep seeing coming up in survey responses.
1) People liked the Breaking Bad reviews. Trust me, I liked them too. If there's interest, I'll perhaps start over and review each episode in turn at some point, but for now I'll just officially announce that I am going to be covering Better Call Saul. The first season, at least…and we'll decide on further reviewing from there. So stick around! I have no idea how that spinoff / prequel will turn out, but it's guaranteed to be interesting.
2) People don't know where to watch ALF. This came up a lot. People either like or skip my ALF reviews, but either way many of them expressed disappointment that the show is so hard to find, and therefore they can't follow along themselves. So, allow me to help: Hulu has the entire series, and you can watch it without a Hulu Plus account. They're the edited versions, which means you lose out on anywhere from a few seconds to a couple of minutes with each episode, but it's still watchable (I say "watchable") in that format, and in fact those are what I used for my season one reviews anyway. There's also this user on Youtube who seems to have every episode uploaded on his channel. Judging from the running times they are also the edited versions, but, again, they're there, so if that was one of your concerns, hopefully these options will help!
Anyway, that's all for now. I'll be back on Monday (most likely) with my review of the Inherent Vice movie; I just wanted to pop in and give a little update.
Again, if you haven't taken the Noiseless Chatter Reader's Survey, please do. I'd appreciate it more than I can properly express.
The link is here:
https://www.surveymonkey.com/s/V7RHBHK