Almost exactly 12 months in the making, The Lost Worlds of Power is available right now for your downloading and reading pleasure.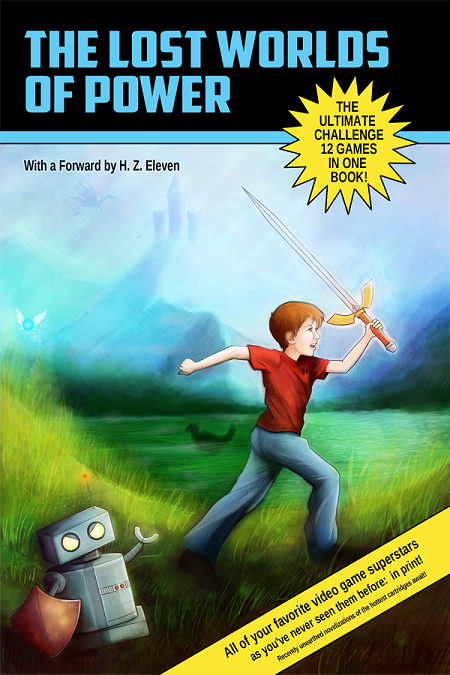 Contents:
Foreword by H. Z. Eleven
"Renegade," by Jeff Zoerner
"Milon's Secret Castle," by R J Burgess
"Bad Dudes," by Ramona Donohue
"Yo! Noid," by Jerod Mackert
"Battletoads," by Philip J Reed
"Monster Party," by Tomm Hulett
"California Games," by Matthew McKinley
"Legendary Wings," by Guy Vollen
"Marble Madness," by James Lawless
"Double Dragon Warrior," by Theodore James Geise
"The California Raisins: The Grape Escape," by Samuel Clementine
"Linus Spacehead's Cosmic Crusade," by J. Paul Roe
The Lost Worlds of Power is a fiction anthology in celebration of the original Worlds of Power series. This volume features 12 unique literary adaptations of classic (and maybe not so classic…) NES games, forming a very interesting cross-section of styles and approaches. From the dry to the insane, from the satirical to the respectful, from the self-aware to the utterly clueless.
Throughout this 700 page brain-melting adaptation fest, you'll barbecue with the Bad Dudes, learn to speak Marble, help singing raisins stomp out racism, spend a day at the office with a giant toadman, enact vigilante justice against The Noid, and much, much more. (Like, way more. Whatever you're thinking…it's more.)
The excellent cover image comes from the excellent Mishi Hime, and each story will be lovingly illustrated by the lovely illustrator Ron DelVillano. Collected and edited by Philip J Reed and James Lawless, with eBook preparation by Thomas Whitehead.
Also, by way of apology for missing the original Halloween deadline, for one week you can download Volume 0, which was previously a Groupees exclusive. Grab it now. In one week, the link below will be gone.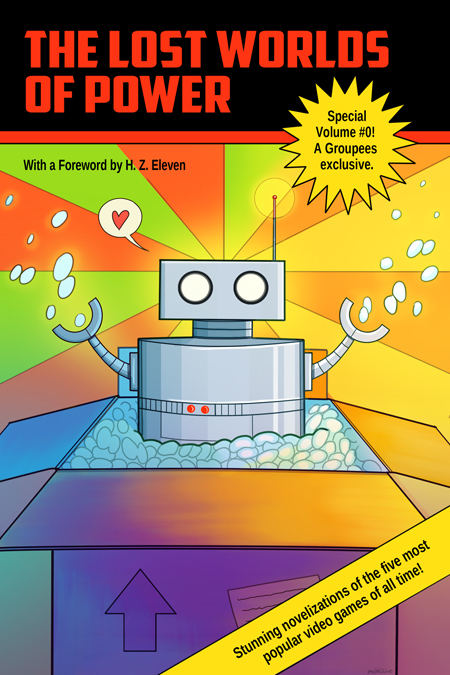 Contents:
Foreword by H. Z. Eleven
"Mario is Missing!" by R J Burgess
"Balloon Fight," by Lucas Hale
"Ring King," by Robert Holt
"Kirby's Adventure," by Chris Gomez
"Tetris," by Philip J Reed
Post mortem and more to come. But for now, I eat turkey.