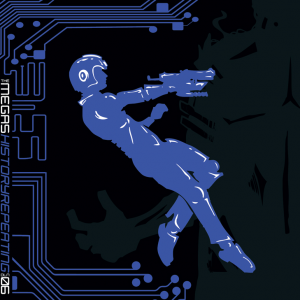 HEY EVERYONE DID YOU KNOW I LIKE MEGA MAN
Anyway, as of today, History Repeating – Blue by The Megas is available for purchase. This is the first part of their rock opera based on Mega Man 3, which is good because it means there will be a second part, and bad because it means we have to wait a while to hear the whole thing.
I haven't had a chance to give it a proper listen yet, but I will soon. Their Mega Man 2 rock opera was quite good, particularly the acoustic version which was a downright masterpiece (and far better than the original in every way…imho). So, yeah. Go visit their store. I'll be doing something to celebrate this…once I have time. Until then…support my habit.