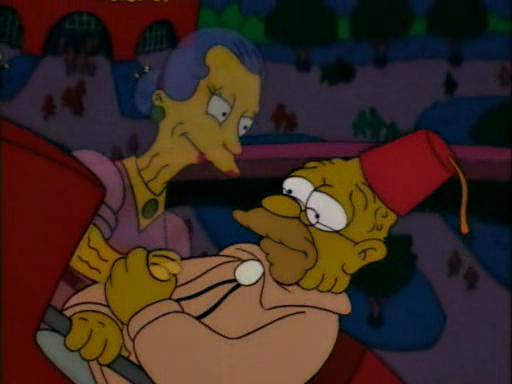 Just a relatively quick note to let you know that I've got a guest post up at Dead Homer Society, a site that is far more intelligent than it has any right to be when discussing modern day Simpsons episodes. So check it out. It's called Mourning the Loss of Mourning, and it's guaranteed to be a laugh and a half. Or a vaguely emotional personal reflection on some genuinely touching moments of a show long dead. EITHER ONE WORKS.
I've also got some great site news that'll be coming in the near future, so stay tuned for that, and another Noiseless Chatter Spotlight going up tomorrow. It's a reworked piece from my Noise to Signal days, but being as that essay, and a few others I did around that time, were direct forerunners to what I'd like to accomplish with the Spotlight series, it is perfectly acceptable for me to do this and if you argue I will quite literally gut your dog.
So, that's happening.
But seriously, go read that post. It's destined to be the shittiest one on their entire site, so read a lot more while you're there. I heartily endorse their event or product.
And finally, friend of the website David Black wrote a piece on Alan Partridge and the current state of British television for Cult Brittania, and it's rightfully lighting the internet on fire as it's fucking fantastic. Therefore I'm glad to do my part to keep it circulating by INSISTING THAT YOU READ IT NOW.