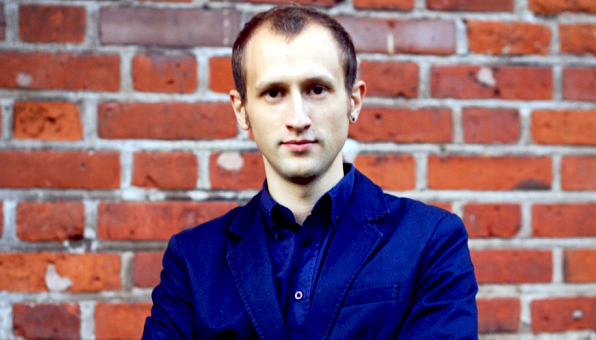 I'm honored to have the chance to speak here with Andrew Apanov, the brains behind the Dotted Music digital marketing agency. Andrew's latest — and largest — project is a series of short, documentary-like videos called Stand Above the Noise. It's this fascinating endeavor that we discuss mostly below, but we also find time to ponder alternate histories, desert island meal allowances, and, of course, the accordion.
1) What, in your opinion, separates Dotted Music from any other digital marketing agency?
I think there are two things to it. The first is how the agency came out and the second is how it is organised.
We didn't start as a music business entity, or a business at all. And we didn't create a blog to attract new clients as it usually happens. Instead, the blog has been the core of the brand. I launched Dotted Music with an aim to educate musicians around the world, not having a single idea what it would turn into three years later.
Then I just felt the need to participate in developing music careers on a deeper level, and so the agency and my consulting offers emerged, but education is still our highest priority.
The other thing is our "location independence." We are all other the world: the company is registered in the States, I'm in Kaliningrad, Russia, just as our designers, my business partner is in Canada, our blog's editor is between Scotland and Cyprus, marketing managers are in New York City, and so on. Yet, thanks to technology (and I know this sounds banal in 2012), it is possible to do a lot without a centralised physical office.
2) The big project for you right now seems to be your documentary, Stand Above the Noise. Roughly how much time have you invested in the film so far?
This is our biggest educational project by date, just as the most time-consuming one for sure! Well, we started filming it in Kaliningrad in June 2011, and have been conducting interviews in various cities across Europe since then (and continue to do so around each two months). Just to make it clear, it's not a full-fledged documentary film, but a series of interviews run on our YouTube channel. And although this project is self-funded and we have been on a fairly tight budget, we've filmed a couple hundred gigabytes of Full HD footage by now and are not going to stop.
3) You certainly have a knack for great names, between Dotted Music and Stand Above the Noise. What is the story behind each of these names?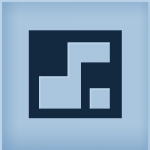 Damn, this question made my day. I have been waiting for a compliment on either of those for so long! Yet seriously, it will be difficult to remember how exactly the Dotted Music name came along. I was just looking for something original, and guess the inspiration came from dotted notes in sheet music (reminded me that years ago I actually knew that stuff). Then, I love minimal style pretty much in everything, and a dot& worked perfectly for a simplistic design of the logo and the website. And of course, going further, the music industry is in such a beautifully unstable form right now that naming a blog dedicated to this business "solid music" or something in the vein would be misleading.
Stand Above the Noise is a bit of an "in your face" type of title, but I wanted it to be the statement. Initially, due to my love for rather obscure names, the working title of the documentary was Ear-Pleasing Noise. My designer, who is behind the neat graphics used in the series by the way, told me that it didn't seem to work that well, and so I started the brainstorming process again. I knew I wanted to keep the "noise" in the title, another friend of mind suggested that "above" or "beyond" could fit the title well and so here we are, with Stand Above The Noise.
4) What do you think was the most eye-opening interview you conducted for Stand Above the Noise?
I can think of few. Last year, when I was working with an artist from France and had to dig into the French music business, I was impressed how fundamentally everything seemed to be organised to support musicians. When I talked to an indie guitarist Chris Martins in Paris though, it turned out that everything was not that shiny for a lot of music acts in the country. A conversation with Corinna Poeszus from Universal Publishing Production in Berlin was also extremely insightful. There I realised the growing potential of music licensing, or B2B approach of selling music as I would call it. And it's booming right now. Of course there was a lot of other great interviews and I feel that the most insightful ones are yet to happen.
5) Name the one person, living or dead, that you wish you could have interviewed for Stand Above the Noise.
There is a myriad of awesome people in the industry who I would love to (and will! ha) chat with, but besides, it would be interesting to interview those mainstream stars who do fantastic job with engaging audiences of astronomic scales, like Rihanna or Lady Gaga.
6) Describe the evolution of the film. From what I understand, it started off as a much smaller project.
It started as a slightly different project. We wanted to create a documentary film, but the more we worked on it the more I realised it should be more than a film that not too many artists will watch anyway. People don't have time to watch long videos on YouTube nowadays. Plus, I wanted it to be a long-time project, so a transformation into the interview series was a decision I never regretted about. By the way, we are also airing each new episode live, with my commentary and special invited guests — will see how well it'll go!
7) You mentioned your wife Katya as being invaluable to the film. With her experience in broadcast journalism, that's understandable. What do you feel she brought to the project?
She brought the project to life. Although it's always me setting up and conducting interviews, she's been directing, filming, and editing everything. Katya has also been helping me with doing the interviews professionally. Another thing is being filmed on camera. I suck at it. And I feel really sorry for my wife who needs to take dozen takes of a one-minute video of me. But I'm improving, promise!
8) Describe what a version of Stand Above the Noise would look like without her involvement.
I must say, this project would never see the light without her involvement.
9) You used to play the accordion. Where would your life be now if you had stuck with that as your primary mode of expression?
Oh my, I have no idea what career I could have as an accordionist, or what a regular accordionist career is at all. The last two times I saw an accordion player on MTV were that Gusttavo Lima live recording and a music video of a Finnish folk hip hop band — and I'm so grateful I am not involved in those anyhow! With all respect to the instrument, of course. I had sincerely enjoyed playing Bach (this is where my love for deep bass was born I guess).
10) What is the seminal accordion recording that should represent the instrument to all of mankind?
Some compositions written for organ sound excellent on accordion, but I won't name anything specific.
11) You have experience managing acts, which is a far trickier business than many people might realize. What is one band or musician that you feel has been severely mismanaged? How would you have managed them differently?
I'm glad to have this experience, and am even more glad to be able to focus on marketing aspects of artists' careers instead of managing them. Being an old-fashioned, full-fledged manager is a tough job.
This year we worked with a fantastic UK guitarist and singer-songwriter Dave Sharman, helping him with web presence and designing his new website. He's been around for over 20 years, but I had never heard about him until early 2012. This is a good example of a very talented musician being mismanaged back in the days, though hopefully everything will be developing way better with the release of his new album.
12) What is your favorite Bob Dylan song?
I would rather name tracks where Bob Dylan's songs were sampled, since unfortunately I don't have any favorites among his own.
13) What documentaries — music or otherwise — have influenced your work on Stand Above the Noise?
Surprisingly, the idea of doing our own documentary hit us while watching Metal: A Headbanger's Journey sometime in 2011. Speaking of more relevant films, PressPausePlay is such a perfectly made one.
14) You have the chance to go back in your life and change one thing. Absolutely anything, but only one thing. What would it be?
I would start my own venture much, much earlier.
15) Apart from yourself and your wife, who do you think had the largest impact on Stand Above the Noise as a finished product?
We are surrounded by a great team of supporters, but I want to highlight what our graphic designer has done, as well as Sam Agini, our blog's editor who's been helping with the copy. Artists who have contributed their music (Fanu, PLAYMA just to name a few) to the project deserve a separate mention. We are very grateful to everyone who's been involved.
16) Do you feel that the increased interest in digital music has changed the focus of fans? Are they more likely to cherrypick individual songs than listen to complete albums, or experience a musician's entire career as a more long-form journey?
This may sound paradoxical, but although music matters more than ever (you won't stand above the noise with shitty music, fans will simply not eat it), music becomes just one of many assets defining your success. Albums, singles, streams, free downloads — you mix it all with other content and offerings and you build a strategy, a story behind yourself and your music, and a long-form journey just as you put it. People need way more than just the music these days, they want to be a part of a tribe. They want to hear from a leader of the tribe all the time, and they want to be entertained. Too bad many musicians don't realise that success comes with a lot more than writing and performing.
17) In one sentence, identify what you feel is the biggest issue in the music industry today. Then, in one more sentence, propose a solution.
The global music industry is too selfish. It needs to better listen to an artist and to the one who rules the market now: a music fan.
18) You traveled to many places to obtain your footage and interviews for Stand Above the Noise. Was there any one moment you had that stands out as bizarre? Describe the strangest experience you had while preparing the film.
The strangest and the most confusing experience we've been having so far is microphones not working properly. We've tried five by now. In Paris, for example, 80% of interviews were massively corrupted due to the gear issues. You can guess how we felt listening to the recordings back at home.
19) You're on an island. You have no chance of escape. Would you rather have enough food to fill your belly every day but no music, or just enough food to keep you from starving in addition to a source of music?
My answer will be rational: it depends on what music I would have to listen and for how long I would be doomed to stay on the freaking island. If the music is bad I would agree to starve with less food just to not listen to it, and if the "vacation" wouldn't be too long — it is useful to let ears rest a bit and enjoy the sounds of the nature. Or maybe I would stick to more food anyway, rather inventing my own music instruments and organising raving events for the most biased audience ever (me).
20) What's next for Dotted Music?
We've got a lot in the works for this and next year! Watch out for the Stand Above The Noise series, new affordable marketing products for musicians, new services, and of course lots of new free content. We will release a social media iPhone app soon…yes, you hear it first!
BONUS: Say anything to my readers that you haven't gotten the chance to say above!
If you are an artist, stick to your art no matter what you read on the interwebs. There is only one way to become successful at what you do — and it's never to stop or give up.
Thanks again to Andrew for taking the time. It's been an honor and I look forward to the series!