Every week until the release of The Lost Worlds of Power, one author selected for inclusion will be given the floor. I've asked them to talk about themselves, their approach to the project, and anything else they'd like to say up front. I've also asked them to avoid spoilers, so have no fear of those. Anyway, week seven: Tomm Hulett, author of "Monster Party."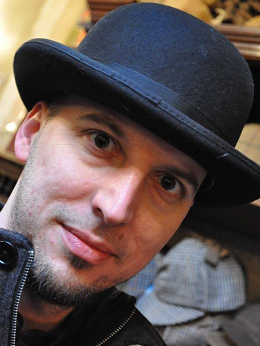 Hi readers! I hope you're as eager to read Monster Party as I was to write it.
Nintendo has been a large part of my life since I was 7 or 8 and first played it at a friend's house. I then had a very similar childhood to many my age, eagerly sitting down in front of the TV to play NES whenever possible.
I devoured anything Nintendo-related that I could get my hands on, including the original Worlds of Power books (which I still have and display in my bookshelf at work).
By the time the books were released, my reading ability was far beyond them, but that didn't matter–I wasn't there to be encouraged to read. I was there to read about Nintendo, no matter how strange, non-canon, and simplistic the books were. Being able to blow through each story in an hour or two just meant I could read them over, and over, and over again.
Naturally, this desire to read about Nintendo translated into a desire to write about Nintendo.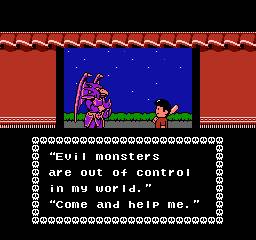 In sixth grade we had a writing assignment to create a story starring ourselves and a friend. Most of the kids chose another classmate to fill in the "friend" role. A few of the girls chose older male movie stars they had crushes on. I chose Luigi, and we traveled to Dinosaur Island.
The teacher probably shouldn't have given me an A, as that only encouraged me.
In a few years' time, I found myself in the depths of internet fanfiction, my favorite muse being Final Fantasy VI. When the call went out for submissions to a literary magazine at my high school, I jumped at the chance, penning a story detailing the unseen moments leading up to Rachel's untimely demise.
Locke was easily my favorite character in the game, so I really wanted to write about a pivotal event in his backstory. I did the responsible thing and wrote a huge disclaimer at the top of my submission.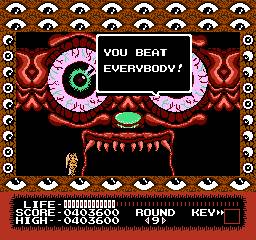 "This story is based on Final Fantasy III, all characters copyright Squaresoft." (Or something similar.)
Unfortunately nobody had taught the copy editors about trademark, and that was removed when my story made the cut for the magazine. Apparently my first published work was unintentionally illegal.
I did get compliments from my English teacher about it though.
In college, I wrote my first actual game script, for an unreleased RPG called Mythri. Shopping that demo around put me in touch with Atlus, where I would later get a job localizing Japanese titles such as Digital Devil Saga and Trauma Center.
From there I jumped to Konami as an Associate Producer. Not only did I get to localize Castlevania: Order of Ecclesia (!!!) but I also had the honor of shaping the stories to 3 games in the Silent Hill series!
This was a huge deal, and my survival horror experience is definitely something I lampooned a bit in "Monster Party."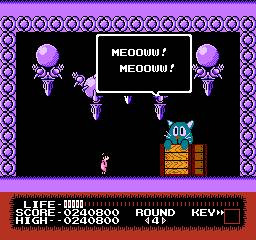 Which brings me up to today; as a Director at WayForward I generally design and write all the games I work on. (In fact, I finished up a game script immediately before writing "Monster Party," and kicked off another one immediately after.)
I'm really thankful to Philip Reed for the opportunity to write so much this year!
So the last question is…why Monster Party? Well, as soon as I heard about Lost Worlds of Power I knew I had to participate. Moments later, I knew it would be Monster Party.
It only made sense–so many of the original books involve the video game protagonist coming into the real world to recruit a young boy for adventure. That was already the basic premise of Monster Party! Plus, the game was chock full of Japanese content that made no sense to American children in 1989. That made it easy to ensure my story would fit into Worlds of Power lore and have plenty of details to misunderstand and dramatically alter from the source material.
I honestly had a blast writing "Monster Party," and hope I did justice to the idea of inaccurate, questionably written novels about 25-year-old video games.
But what I'm most looking forward to is reading all the "Lost" stories from these other great writers. …I'm growing a little tired of Infiltrator.
–Tomm Hulett