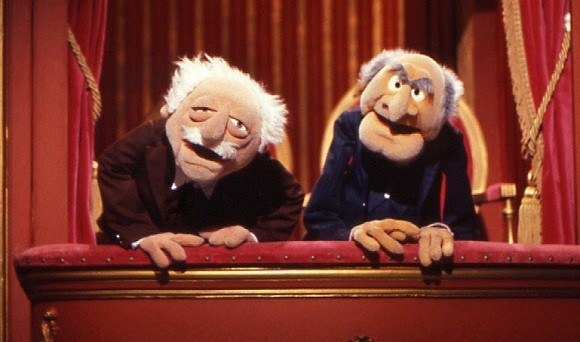 This past weekend, my final review for Nintendo Life went live. It's the quiet punctuation at the end of a five-year+ tenure with the site, and, as you might imagine, the decision to quit wasn't an easy one.
Well, actually, forget that: it was pretty easy.
Not because of the site itself. After all, I had a regular audience tuning in regularly to read my thoughts on whatever game it was (or games they were) that had been assigned to me that week. It was an audience that numbered in the tens of thousands. It was a massively visible platform, and a chance for me to write regularly about things I enjoyed.
And it wasn't the people who made it easy to leave. On the internet, five years equals something like twenty years in terms of the number of acquaintances who come and go. For that reason, yes, there were at least a handful of team members over time that I didn't entirely get along with. But, largely, the great ones stayed, and the great ones that didn't at least stayed in touch. Now, as I leave, we may actually have our strongest and best team yet. So saying goodbye, in this case, is certainly not saying fuck you.
It was easy because of the readers. If you're insulted by that, I might as well anger you some more: readers don't understand what reviews are.
That's daunting, and discouraging, as a reviewer. While, certainly, there are plenty of reviewers in the world who are perfectly happy to crank out whatever amount of low-effort plot summaries is necessary to keep their job, there are a large number of them — myself included — that work extraordinarily hard to provide worthwhile content to readers. To have effort like that met with an opaque misunderstanding of what the medium even is wears one down more quickly, and more severely, than you might imagine.
This was not a problem by any means unique to Nintendo Life. I've written reviews for many sites in the past, but with the large audience specific to that site, the problem reared its head more frequently. And because the site maintains a policy (which I still happen to endorse) of not needlessly picking fights with its readers, it wasn't something I was ever able to address openly.
Now, certainly, I can. And will.
1) Reviews are not rigid.
Reviews are easy to misunderstand, I think, because they can take so many different forms. At least, they should. Instead what we face is an odd sort of retroactive standardization, in which one's opinions are expected to follow some invisible, mathematical rubric. Which, in itself, is tragic.
The expectation becomes a kind of self-fulfilling prophecy. Because readers expect to find a relative balance of criticism regarding graphics, controls, sound, storyline, etc., they, in large part, abandon and ignore the reviews that give them more, or the ones that actually tailor their approach toward the game in question.
It's an oddly archaic expectation that these things be given anywhere near equal weight. Do you need me to tell you what the graphics look like? You're on the internet, and the odds are good that whatever page you're looking at has screengrabs right there for your reference. Do you need me to tell you about the soundtrack? Putting aside the innate impossibility of translating one medium into another — really, now, can text ever give you more than the vaguest possible idea of what music sounds like? — there's the fact that we live in the YouTube age. You can listen to game music (often made officially available) on your own and come to your own conclusions.
"Your own conclusions" being the operative phrase. Because if I love the graphics, and tell you in some predetermined number of words why I love the graphics, does that change your mind when the images running alongside the review look to you like steaming shit? Of course not. Nor should it. The same goes for the soundtrack, which I might find to be dull and forgettable while it moves you to tears.
Yes, that boils down to difference of opinion, which is to be expected, but it's a difference of opinion that really didn't benefit anybody to express in the first place. The benefit of a game review is easy to see: somebody took the time to sit down with a game, become immersed in it, and would now like to share with you what he or she thought of that experience. The benefit of a book review is to give somebody an idea of whether or not a 500 page novel is worth the weeks it would take them to read it. The benefit of a film review is to give somebody a little help deciding whether or not their night (and money) would better be spent seeing something else.
That's what the review should focus on: the compound experience. It's not graphics, sound, controls. It's a piece of art. And it's exactly why books, film, and music aren't reviewed by dissecting them into similarly unhelpful chunks. Game reviewing, for whatever reason, has developed and sustained this fragmented, destructive approach, and when one deviates from it, readers get confused. "You didn't even mention the story." "You said the soundtrack was good, but what does that mean?" "Do you jump with A or with B? I'm not going to buy it if you jump with B."
The compound experience is what matters. Details, when they stand out, warrant a special mention. But if a reader can see and hear what a game looks like without ever having to plunk down one cent, isn't the reviewer's time better spent explaining and exploring the things that aren't already apparent?
At the very least, one thing that would be apparent to someone who has played a game and not apparent to somebody who has not would be the weight that these components deserve. Braid, for instance, has a storyline that outright defines (and then, arguably, redefines) the experience. Should that not be discussed heavily? VVVVVV has the barest hints of a story at all, and allows you to disregard it altogether without missing out on anything. Do we need to discuss it at all?
The Wind Waker deserves exhaustive discussion of its animation and visual style while New Super Mario Bros. certainly does not, and should probably be discussed instead in terms of its approach to level design and replayability.
A Guitar Hero game needs to have its soundtrack discussed song by song, but a review of an Elder Scrolls game can disregard that entirely and run down the types of locations and side-quests available. The Binding of Isaac, meanwhile, can be discussed entirely through the filter of its warped spiritual message and warnings. Does it really matter what button you press to shoot?
By allowing reviewers to assign appropriate weight to different aspects of the experience, we allow them to convey passively to the reader what the experience is. Write more about the narrative, and the reader should understand that that's what's important. Disregard the controls and the reader shouldn't conclude that you didn't take note of them (how could you not?), but they should rather assume that they didn't warrant a mention over something more important to the experience of playing this particular game.
A review should conceivably be written without discussing any of the above, except where necessary. Every game is different, and if we want to think of them as works of art, we need to be prepared to discuss them as works of art. That is to say, on their own merits. We discuss how they affected us. How they challenged us. How much they stuck with us for weeks on end. And if an element of a game didn't happen to stand out, it's dishonest of a reviewer to pull it out and discuss it as if it did.
2) Reviews are not timeless.
One great thing about the internet is that so much of what you can find today can still be found (in some form, somewhere) tomorrow. One not so great thing about the internet is that so much of what you can find today can still be found many years down the line, when it may no longer apply. And this is, sadly, a necessary problem.
Reviews need to be timely. Why? Well, you know why. A site's traffic is determined by how many people want to read about the thing that you're posting about. It's a bit reductive to say that and leave it there, but if you rely on advertising revenue to maintain your site, you need a large amount of regular traffic. If you want that regular traffic, you need to write about popular things promptly, while they're still popular. This leads to reviews being cranked out before opinions have settled into their more permanent forms.
How many times have you seen a film, read a book, listened to a song, or anything along those lines, and never, ever had your opinion change? I can't speak for you, but my opinions change constantly. The silly ending of North by Northwest reveals itself to be darker and more subversive the more I think about it. The incomprehensible labyrinth of Gravity's Rainbow resolves into a gorgeous meditation on the helpless self-destruction of humanity between readings. The catchy little toe-tap of that "pumped up kicks" song becomes an irritation because you can't go anywhere without hearing it.
These are the things that reviews, ideally, should reflect. However, they don't. The fast turnaround requires insight to be shallow, and judgments to made quickly. There have been games to which I've awarded low ratings that, in retrospect, should have probably been higher, if only because I've found myself returning to them long after I ever expected to care. In other cases, a game that seemed great at first might have gotten a lower score, had I been able to spend more time in it, and probe it more exhaustively. The mad dash from Stage A to Stage Z might have been fun, but if I'd had more time to explore the side missions, perhaps I'd have discovered that the game was actually a buggy mess.
Most unfortunately, the speed with which reviews are required to be turned around reflects most poorly on the games that try hardest. A simple, mindless clone of Bejeweled might get a decent score simply because it works. There's not much to see, so it's relatively easy to get a "representative" idea of what's on offer. A much more complex, interesting game, with multiple paths, multiple solutions, randomly generated items / characters / situations, various endings, and so forth wouldn't get a fair shake anywhere that relied on prompt reviews, because there's simply too much to see. To a gamer, that probably sounds like a great thing. To a reviewer, it's a potentially unfair negative. After all, you won't be able to see everything, let alone fairly assess it. You'll take a path through a game. Maybe you'll have time to take two. Were they the easiest paths? Hardest? Most rewarding? Least? Funniest? Scariest? Buggiest?
When your experience cannot reflect the questions of your audience, you've failed as a reviewer, and I will say conclusively that strict turnaround times on reviews mean necessarily that your experience cannot reflect the questions of your audience. You have failed, are failing, and will continue to fail as a reviewer as long as the deadlines are more important to your publisher than fair appraisal.
I had a friend who once suggested the idea of a tech review site that would use phones, computers, and other gadgets for one year before reviewing them, that way the reviewers would be far better able to speak to the long-term advantages and disadvantages of things…potential problems and boons that simply can't be seen with a few hours of superficial usage.
Of course, people don't want to wait a year to buy things. They want things now, and they want your opinions now. If readers could exercise patience, they'd find themselves rewarded with mountains of more reputable, reliable, respectful reviews.
3) Reviews are not objective.
Reviews are not objective. Reviews are not objective. Reviews are not objective. Reviews are not objective. Reviews are not objective. Reviews are not objective. Reviews are not objective. Reviews are not objective. Reviews are not objective. Reviews are not objective. Reviews are not objective.
Seriously. Reviews are not fucking objective.
This has always been pretty clear to me, but it's easily the most common misunderstanding I've seen in my years of writing reviews. Readers are concerned about objectivity…in an opinion piece.
The fact that I even have to discuss this baffles me. I've been accused of being biased in my reviews of games. And, here's the thing: I am. I'm going to give better scores to the things I enjoyed, and worse scores to the things I did not. Because that's what a reviewer does.
Bias is not an inherently negative thing. If you believe it is, then that's fine, but you should not be reading reviews, because the two concepts are inseparable.
An objective review is an oxymoron. Objectivity would result in a list of facts and features. You know, the kind of thing you'd find on the back of any given game's box anyway. The fact that reviews exist at all is evidence that objectivity isn't enough. People want to know what they're getting involved with, and the reviewer can explain that….but the reviewer can't explain it without bias.
Here's the thing: video games are creative works. And, like all creative works, we are each going to react to them differently. While it's obvious that something like the soundtrack, for instance, will impress or disappoint different people to varying degrees, the same is true for even technical features. Lower frame rates, for instance, might not matter to the reviewer as long as they don't affect gameplay. They may well matter inherently to a reader. So what is a reviewer to do?
The answer is obvious: the reviewer needs to score the game based on his or her own experience with it, and not on the experience he or she expects somebody else might have. The latter option would be dishonest, and honesty is far more important in reviews than some vague and impossible avoidance of bias.
This is where readers should be taking the verb in their title more seriously. As a reviewer runs through the positives and negatives of the gaming experience, the reader needs to focus on what's being said specifically, rather than generally. That is to say that if a reviewer didn't like a game because the humor was sophomoric, focus less on the fact that he didn't like it and more on the fact that the humor was sophomoric. If that kind of humor appeals to you, then the review was still helpful, even if you ended up disagreeing with it. The reviewer is not obligated to ignore bias and pretend that he or she enjoyed the humor; the reviewer is, at best, obligated to provide you with enough information to decide whether or not the things that were important to him or her would be important to you.
Bias, in fact, can be extremely helpful to readers…if they understand it. After all, there's no shortage of game reviewers on the internet. They're a click away, and reading their reviews almost never costs more than the time it takes you to do so. If you find a reviewer that shares your biases, you have probably found a very good guide through the release calendar. Follow that person's reviews and put more stock in them. The more often you end up agreeing — for the same reasons, natch — the more weight that reviewer's opinions should have when you make your purchases. On the other side, you may find a reviewer you never agree with. That's exactly as helpful, and, actually, it's kind of beautiful.
Objectivity in reviews would lead to a sea of reviews that all say exactly the same thing and reach exactly the same conclusion. They'd be long problems of provable algebra that take the medium of fun and attempt to reduce it to a string of inarguable equivalencies. In other words, it would be impossible, and also fucking bullshit.
When you ask for objectivity in an opinion piece, or decry the evidence of bias, all you're doing is betraying the fact that you don't know what you're reading.
4) Reviews are not exhaustive resources.
In many cases, reviews are subject to wordcount restrictions. This is something you might think I'm less than thrilled about, considering my rantlette about rigidity above, but, honestly, I find wordcount to be one of the more productive restrictions. Nintendo Life helped me to hone my voice. Had I thousands of words at my disposal, we'd end up with something like we have here: a meandering kind of explorative essay that helps me explain things to myself as I attempt to explain them to others.
Reviews, however, should be a bit more concise and to the point. And I like that. I think we owe it to the readers and developers to focus ourselves. That's not to say that a review can't be 20,000 words long if that's what it takes to truly discuss it…it's only to say that if it takes 20,000 words to truly discuss it, don't use 50,000.
Due to these restrictions, however, not everything can be covered. Again, I'd argue this is A Good Thing. By keeping limitations on length in mind, we gravitate toward covering the most important aspects of the game. In some cases this might be its pacing, in others it might be its stellar narrative. You know…something that defines the individual piece in a way that other pieces are not defined. Something specific to the game, and the experience of playing it…which you'd think might be a good thing to focus on.
However, people get upset when features aren't covered. In perhaps the silliest example of this, one game that I reviewed was ported to the 3DS, and a commenter complained that I didn't mention that the title screen had been changed.
Could I have mentioned it? Of course. Do I think mentioning it would warrant distraction from the things far more deserving of mention? Absolutely not.
Other times commenters were concerned that I didn't mention how long it took to finish a game, or how many levels it had. To be honest, these are things that are nearly always pointless to me. Sure, a 50 hour game sounds nice, but if it's 50 hours of boredom, wouldn't I rather spend my money on an exciting and fun game that only lasts for 30 minutes? Does it matter how many levels are in the game when I'd rather talk about how well (or poorly) they are designed? The impulse to artificially pad out games is destructive, and the more we demand longer games and more content for the sake of longer games and more content, the less we're actually getting for our money. Sure, it might be bigger in a mathematical sense, but if the experience is shallower, isn't that more important to note? That's the kind of thing I'd prefer to discuss: how deep or shallow the experience is. What do you learn from hearing that a game has 12 levels? If you're anything like me, you learn exactly jack squat.
What's more, there's a kind of "best-practice" that discourages giving away too much information. While I go back and forth on the whole spoiler debate, the fact is that people don't open a game review and expect to read about the ending. They also probably don't want all of the surprises along the way ruined. Secret weapons, hidden worlds, Easter eggs…these are all things that exist in order to reward the impulse to discover. To make these things explicit to somebody who hasn't yet played the game is to rob them of that part of the experience, and I'm not comfortable doing that. Yet reviews tend to be "wrong" or "incomplete" (or "half-assed," if you're on a site that allows such language) if any stone is left unturned.
Again, why would you come to a review for that information? If you want a list of all the hidden items, there are resources for that. A review isn't one of them. A review isn't meant to be exhaustive, and things that you might feel are important will be left out on the grounds that the reviewer did not find them to be important. Remember, it's ultimately the reviewer's opinion that needs to be honestly and accurately expressed…not yours.
5) Reviews are not reliably factual.
Or, at least, they don't have to be. Ideally, all of the information contained in a review would be correct. However, reviewers are human beings. They make mistakes. They have deadlines to respect. They have played so many games it's impossible to keep everything straight. Sometimes well-meaning copy-editors will even create errors where there had been none.
And it's okay, because that's not what you're coming to a review for.
If the reviewer doesn't know everything about the Zelda timeline and speaks incorrectly about a game's place in the overall series chronology, that doesn't render his opinion on the game any less valid. If he thinks the game is lousy, it doesn't matter where in the timeline it falls.
It doesn't matter if they incorrectly credit a voice actor, or if they don't realize that the character you play in this game is the vague relative of some other character in a different game.
It doesn't matter if they get a year of release wrong. It doesn't matter if they think Koji Kondo wrote the music when he really only supervised it. It doesn't matter if they say there are 11 villages to explore in the game when there are actually 12.
Why not? Because none of that changes the main point of the review: this was / was not worth playing, and I'd like to tell you why.
Roger Ebert a few years ago got in trouble with readers because he walked out of a film he wasn't enjoying. He was honest about that in his review. That honesty is what got him in trouble; otherwise, nobody would have known that he didn't finish watching it.
He caved to pressure and went back to watch the entire film, appending his review to reflect that fact. Lo and behold, his opinion didn't change. It went from being a film he walked out of to a film he only wished he could walk out of. And I'm sorry that he did not stand his ground. The fact that he walked out of a film — Roger Ebert, who has seen more films in their entirety than possibly any other human being, from masterpieces to the cheapest, laziest cash-ins — saw a film that finally made him say, "No. This is not worth my time."
That is a review. That is all we need to know. If we're reading an Ebert review, it should be because we want to know what Ebert thinks. If Ebert thinks it's not worth two hours of sitting in a chair, that is a review, and he should not have let himself be browbeaten into producing something more traditional.
I've seen film critics — Ebert included — miscredit actors. I've seen them report incorrect running times. I've seen them repeat lines that were clearly only half-remembered. But none of that matters. None of it. Because the main thrust of their review — whether or not they enjoyed it — is unaffected by these mistakes, or oversights.
Again, ideally, these facts would be correct. But we don't live in an ideal world with ideal writers and ideal editors. In fact, you're on the fucking internet, so…y'know. You're about as far from an ideal world as possible. The fact is, though, that these mistakes ultimately don't matter. Point them out, certainly, but don't attempt to call the review's validity into question, because, I assure you, correcting the error won't change somebody's opinion.
So, that's an awful lot of aimless talk about what reviews aren't. What are reviews?
Reviews are a writer's best attempt to put into words that which can never be adequately expressed.
…and that's something so many fail to grasp. And it takes its toll. As much work and effort as I'd put into my reviews, it was disheartening to see comments appearing more quickly than it could have possibly been read, with concerns about the score being too high or too low, and the effort dismissed as a result. It's futile enough just trying to express through one medium the merits of an entirely different one…why lump complaints on top of it just because it didn't achieve irrelevant goals as well?
Cries for objectivity, dismay that certain things were or were not mentioned, and the preposterous idea that a piece of art can be ranked in the first place all speak to a fundamental misunderstanding of the actual value of reviews. They exist for a purpose, but everybody seems to want them to exist for a different one. An impossible one. And in doing so, they miss out on the discussion and debate and inward reflection that an actual review — a real review, doing what real reviews do — can provide.
I'd much rather have you — specifically you, reading this right now — than ten thousand readers who don't understand what they're looking at. I'd be lying if I said that the above reflects the readership at large that I dealt with at Nintendo Life, but I'd also by lying if I said it didn't often feel like it did.
And that's why I'm staying here. This group of regular readers and commenters will never be as large, but it will always be more fulfilling. Because as many times as you call me out on my rightful bullshit, you understand what you're reading.
Which is ultimately what things boil down to. Respect.
You don't have to respect every piece of writing that you find. You certainly don't have to respect anything I've ever posted here. But if you don't, you can move along to something you do respect. And if you do, you can disagree with everything on the page, because you'll be engaging with it rather than dismissing it.
Reviewing could be a wonderful thing, if only anyone knew what the fuck it was.