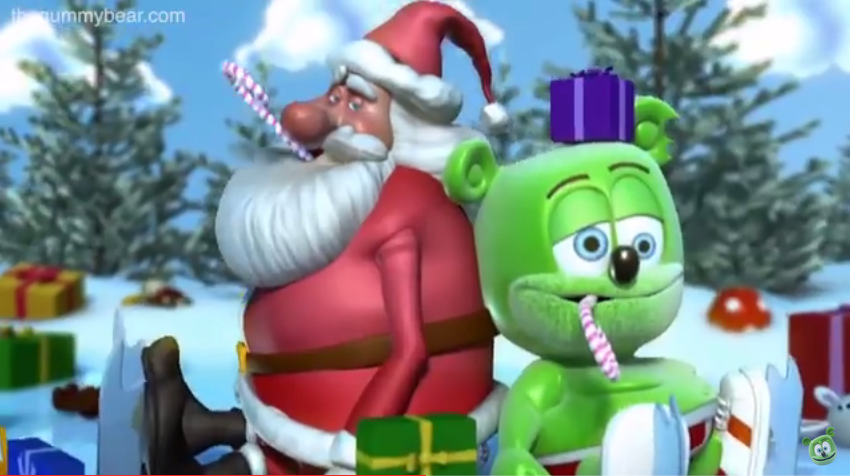 It's Christmas! Which means you aren't reading this!
…but if you are, I just wanted to take a moment to wish you a great December 25, whatever you do or don't call that day.
I'll have my traditional Sappy New Year post next week, obviously, so I won't get into too much right now, but I'd like to thank everyone who tuned into the Xmas Bash!!! this year. It was definitely the best stream ever, and so far we've raised a total of $710 for The Trevor Project. (You can still donate here: https://www.classy.org/xmasbash )
And, hey, don't forget to email official Xmas Bash!!! illusionist Wes Iseli with the subject "Trevor Project / Free Magic." He's got a special video that'll teach you how to perform a simple trick yourself. Take advantage of that! And, of course, feel free to check out his site here. Wes has been such a great and supportive person when it comes to these streams…I'm very glad to work with him on these, so drop him a line and let him know you appreciate it, too.
I'll stop myself there, though, because if I go on I'll end up ranting about the Xmas Bash!!! and those involved for ages…and that's something I'll do in another post. At some point soon I want to do a little writeup on the Xmas Bash!!! in general…nothing self-congratulatory or anything, but just to answer a few questions about it, and give a little bit of perspective into why I do it, and why I'm always so happy when you guys participate.
I will say here, however, that the holidays have always been a bit rough for me. It's a trying time of year, and it never really gets easier. Maybe you feel that way, too. If you do, just know you're not alone. And if you don't feel that way…try to be a little understanding for those who do. It might be frustrating that a friend or a family member doesn't seem to share in your high spirits, but it's not their fault. Be there for them, but don't push them.
Above all, remember that today is your day, whoever you are. Celebrate it as much or as little as you like, and don't push anyone else into sharing your idea of what it's all about. Because it's their day, too.
But that's enough out of me. Be kind, be understanding, behave. And enjoy your holiday. I may not have much to post between now and New Year's Day, but I'm not going anywhere. And I have some awesome plans for 2016. I'll tell you more about those later.
One question I do have, if you're hanging around and feeling festive enough to answer it: since we celebrate the lousy Xmas TV specials here every year, what are some that you've enjoyed? I'm thinking of both the standalone specials, and Christmas episodes of other series.
American Dad! has a slew of great ones. The Simpsons had at least two classic ones. Moral Orel's first Christmas special was a work of daring emotional brutality. The UK version of The Office gave us probably the best Christmas special in history. And South Park's first Christmas episode is still a great combination of sweetness and cynicism. What other Christmas episodes — recent or not — do you remember fondly?
Don't worry; I'm not asking because I intend to feature good Xmas specials in the Bash!!! moving forward. I'm just curious what holiday episodes are well-regarded.
For those who couldn't tune into the Bash!!!, here's what you should be happy you missed:
The 3rd Annual Noiseless Chatter Xmas Bash!!!
ALF: The Animated Series, "A Mid-Goomer Night's Dream"
The Bill Cosby Show, "A Christmas Ballad"
Full House, "Our Very First Christmas Show"
We Wish You a Turtle Christmas
Mr. Ed, "Ed's Christmas Story"
Perfect Strangers, "A Christmas Story"
Walker: Texas Ranger, "A Ranger's Christmas"
And no-one died.