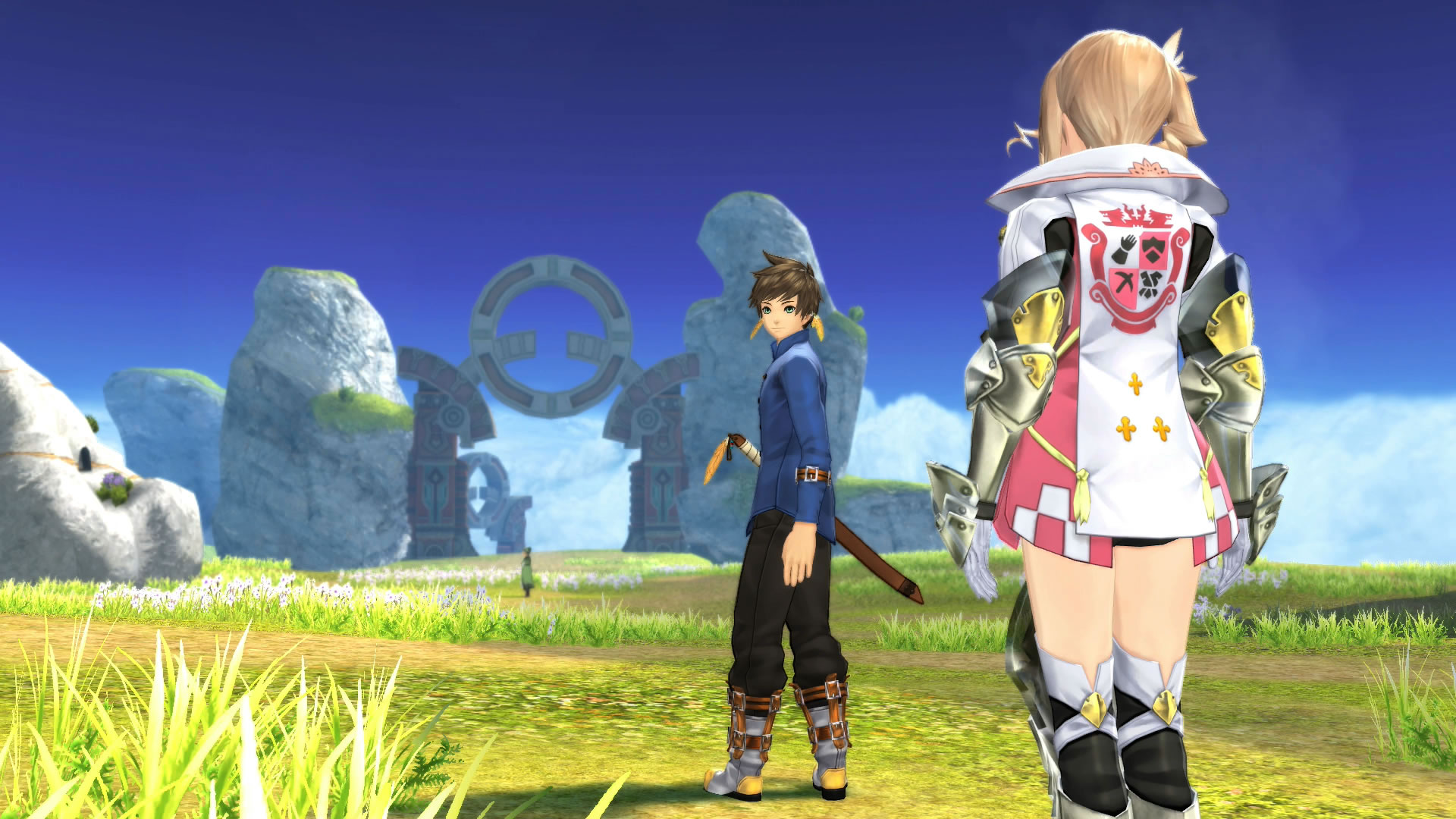 Some time ago I picked up Tales of Zestiria from a PSN sale. It was an impulse buy; basically it was priced very low and I'd vaguely remembered hearing good things about the larger series. I didn't, I hasten to add, pick it up because I had any specific interest in it or time to play it.
It sat on my home screen, waiting for me to give it a try, wondering if I'd really play Spelunky atrociously for the thousandth time again instead. At one point I did try it. I didn't play for very long…just long enough to start to feel overwhelmed by the battle system. I figured I'd pick it up again, eventually, when I had the patience to really learn it.
And I didn't touch it again for ages. I was intimidated by what I felt to be a needlessly complicated set of controls. I didn't abandon the game, but I definitely decided I didn't have the time to dig into it just yet.
Video games occupy a pretty interesting position in entertainment media, in the sense that gamers don't really feel obligated to start a series at its beginning. Final Fantasy XV just came out, and if my Facebook timeline is to be believed, there are an awful lot of people diving in not because they have any familiarity with the series, but because it looked fun on its own merits.
The same thing happened with Fallout 3. With Ocarina of Time. With Skyrim. With Persona 4. Heck, it happens all the time. With very few exceptions, any series will be visited (or not) by an audience that dips in here, dips in there, samples one title, gets immersed in another, and probably isn't following along in sequence.
It's a bit odd. I'm sure relatively few people picked up the fourth Harry Potter book first, because it looked the most interesting. I don't think anyone starts with Back to the Future III. People, on the whole, start series in other media at the beginning, and decide with each installment (or during each installment) whether or not they'd like to keep going.
I'd be tempted to compare video games to television episodes in that regard, but in the era of easily available back seasons and an increased reliance on serialization (even in silly sitcoms), people may not be dropping into and out of shows at disparate points as much as they used to.
Video games, though, are embraced in that way. In fact, developers bank on that fact. There's no way Final Fantasy XV would have been greenlit, for instance, if Square Enix expected it to be purchased only by those who had played all fourteen of its main-series predecessors.
We count on people hopping in and out of game series. We'll remaster or port an older installment for modern systems now and again, but almost never is it intended that gamers play each entry, in order, before grabbing whatever interests them most.
I know what you're thinking: with few exceptions, video games series don't have consistent plot threads. Characters from an earlier game might show up in a later one, and we all enjoy finding some visual or aural nod in a new game to an earlier one in its lineage, but stories are self-contained. Link is on one quest, and in another game he'll be on the next. (And he probably won't even be the same Link.) Mario still needs to rescue the princess. The members of STARS need to find — and stop — whatever's behind this particular outbreak.
Experience with earlier games in the series might give you a deeper understanding of what's happening, or help you to appreciate echoes and resonance that a newcomer wouldn't recognize, but it's not a prerequisite. You just need to jump in, find out what you need to accomplish, and then set about doing it. It's a short story more than it's a chapter in an ongoing narrative.
It does have some negative side effects, however. My experience with Tales of Zestiria was tainted almost immediately by the overwhelming controls. There seemed to be a preposterous number of button combinations to learn, which would trigger various actions that would then require their own button combinations to trigger the next set. It was too much.
I was fighting weak spiders in the intro dungeon* and slaying them easily…but I was only pressing one button. The tutorial windows and hint stones and menu explanations kept telling me how much more there was to learn. Sometimes they'd come in such rapid succession that I wouldn't even be able to practice what I'd been told before I was being told something else.
For everything I had the chance to actually try, 10 different windows would be trying to teach me things I didn't. It was noisy. And it just never seemed to stop. No matter how many I'd seen or how far I'd gotten, the game just wouldn't stop telling me things.
I was still beating enemies with simple combinations and strategies, but I know that couldn't last forever. At some point the game was going to ask me to use 50 things I'd learned to defeat a boss, when I would have retained only five. I had no hope of catching up. Hints and advice and guidance multiplied with every step I took.
It was too much. I stopped playing.
And yet, someone who had played the previous games probably wouldn't have been overwhelmed.
I certainly can't say for sure, but I suspect that the absurdly complicated controls of Tales of Zestiria evolved over the course of the fourteen previous games. They didn't arrive fully formed; they started with some degree of complexity, and developed gradually from there. Fans of the series may have had some new things to learn in Tales of Zestiria, but I had to learn 15 games' worth of new things. Those tutorial windows were there for me. Most people could blow right through them. "I remember this." "Yes, yes." "Oh, this is new…"
Me? I had to read them all. And feel crushed beneath their weight.
Game series don't often have a crucial inter-title continuity…at least, not in a narrative sense. In the sense of game design, they nearly always do. Super Mario Bros. teaches us that Mario can stomp on enemies, but later games don't bother, because they assume we know. A Link to the Past teaches us that link should cut grass and smash pottery. Later games assume we know. I hadn't played Donkey Kong Country for years (or very much) before I played Donkey Kong Country Returns, and in that game I missed a lot of collectibles that relied on me "remembering" that Donkey Kong can leap out of a roll while falling.
You might know things; you might not. Games don't expect you to remember (or even experience) all plot details, but they do expect that you understand the basic mechanics.
I don't know why I stuck with Tales of Zestiria, or even why I went back. The story wasn't especially engaging, but I did very much like the visual aesthetic. The soundtrack was also pretty incredible. And I think I was at least a bit seduced by the chance to play as an angel, which must hold some inexplicable appeal to me, as I remember that being something I also very much enjoyed in Dragon Quest IX.
But I did stick with it. At some point I felt so overwhelemed by the controls that I looked up a "how to play" video on YouTube. Again, I wasn't doing poorly in the game; I just didn't understand so much of what was being told to me that I expected to hit a wall at some point that I wouldn't be able to get over. (Something I didn't very much enjoy in Dragon Quest IX.) I only watched a little bit of the video, because something** was said that made everything click for me. I went back to the game…and played regularly from then on until I finished it.
And I loved it.
I genuinely fell in love with the game the more I played.
I loved the world. I loved navigating it. I loved the characters, who engaged me and felt important and distinct. I loved the animated cut scenes. I loved the music more and more with each new area I discovered. I loved tracking down the gigantic monsters that decimated my team earlier in the game to cut them to ribbons now that I'd gotten stronger. I loved finding sidequests, not because they were varied and exciting (they were often neither) but because the towns and NPCs felt real, and I actually felt like I was helping people. Like my assistance made a difference. Indeed, revisiting older towns to hear NPCs share rumors of my accomplishments helped me to feel that way.
I wasn't a guy steering a video game character through challenges. I was helping people. What's more, I was on an actual journey with my teammates. I could see and feel them change. I could see the world becoming a better place. I could understand how — precisely how, step by step — my character went from being a well-meaning nobody to being a savior. And I believed in the transition.
When I finished the game, finally, I looked it up. I read about it. I wanted to hear interpretations of its themes. I wanted to see people talking about how it tied into other games in the series. I wanted to get some sense of which characters (and stories) appealed to players on the whole, and which did not.
Instead, I found a lot of complaining. A lot of discord. A lot of people who felt let down by the experience. That was a bit strange to me, since I enjoyed it quite a lot, but the stranger thing was that they were taking issue with much of what I specifically loved. The music. The characters. The environments.
And what they were doing was comparing them, unfavorably, to the games that had come before.
When I played Tales of Zestiria, I could appraise it only on its own merits. It was necessarily its own experience. Maybe the soundtrack was a letdown compared to previous titles. Maybe the character design was a step backward. Maybe the story was, relatively speaking, simple and too predictable.
But I couldn't possibly say any of that for sure.
And so I was free to enjoy it.
Which I kind of love.
The players experienced with the series likely weren't as baffled or frustrated by the controls as I was, but they also didn't enjoy the experience the way I did. And, of course, I wasn't baffled and frustrated forever. Eventually I got over my misgivings. Did longtime fans get over theirs?
I don't ultimately have advice to share, or a point to make, or much of anything to convey, really.
Except that, sometimes, knowing nothing might be its own reward.
—–
* "Introdungeon" is a portmanteau that's almost too perfect when discussing video games.
** I could explain it here, but it'd only bore you. Suffice it to say that the game wasn't teaching me new things the way I thought it was…it was giving me multiple ways to understand the things I'd already been taught. It encouraged me to complicate my strategy, rather than attempted to redefine it. Once I realized that I was free to concentrate on getting very good at just a few things, it made all the difference.