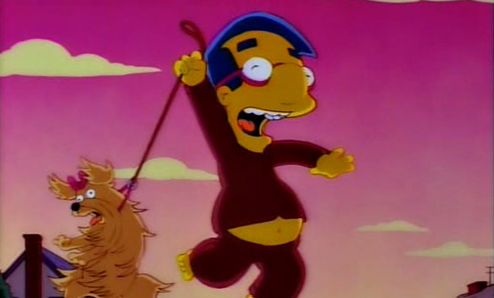 So, okay. It's been a little quiet here lately. That's not due to a lack of interest, or even a lack of time. It's due more to a shuffling of my priorities…which has caused some other things to fall behind.
The first year of this blog's existence, I took January off as a kind of "me time." Nobody — literally, like, fuckin' nobody — liked that. And I can't blame them. Some content is better than no content. And since then, I've decided I'll never take a full month off again.
Which means that every so often, I guess, I hit these phases of distraction. I have plenty to write about…but other things demand my time. And when those are done…I kind of want to relax, and enjoy myself.
I've also — as many of you who follow me on Facebook probably know — entered into a relationship with a very special lady. For once, I don't intend to get sappy, but I will say that the spare time that I do have is being spent with her. And happily so.
Additionally, I'm moving in August, so I have a few ducks to line up. All of this is to say that I need a little "me time."
So, as far as content goes, some updates…and a proposition:
– The Lost Worlds of Power is still coming. I've taken a break from editing it, because I was beginning to lose focus. I thought it would be much better for everybody if I pushed the release date back a bit, so that the final product could be of the highest possible quality. I apologize to everyone who pre-ordered and gave me their money and OH WAIT THIS THING IS FREE SO YEAH IT IS COMING
– I've also held off on posting the last few Author Spotlights for this reason. I will run those in the lead-up to the actual release…which is getting closer all the time. It's just not here yet. Trust me, though. You'll love it. I'm seeing to that.
– There will not be an ALF review this week. Why? Well, I've got the notes and screencaps together, and while I could write something up before Thursday, the fact is that the next episode ("Night Train") is one that deserves a truly solid entry. Feel free to watch it yourself in the meantime. I'm not saying whether or not I liked it…but I am saying that it's earned a respectful writeup that I just won't have the time to get to by Thursday. Once again, it's a delay in aid of quality.
– On Independence Day I intend to have something major posted here. Not a huge announcement or anything…just a big piece of content. You can probably guess what it is. (No, seriously. You really could probably guess.)
– I have an idea for a very brief Pop Questions feature that I keep forgetting to actually start. So, maybe if I write it here, I'll remember. You can probably guess how that will pan out.
– And I'd also like to pose a question to you: would anybody out there be interested in writing a piece regarding social issues, and how they're dealt with in any aspect of media? Games, news, television, films, music…anything. I ask because I'm always tempted to write a piece exploring, say, body image. Sexuality. Equality. Racism. Hot-button topics that never quite go away, but may or may not evolve into less problematic popular explorations over time. Somebody better-versed in the subject (any subject), who has already paid attention to the kind of representation it gets in popular culture, would be better equipped to write something of substance…so, please, get in touch if you'd be interested.
That's all for now. I do hope you understand. Certain things are just coming together for me right now…and I want to take some time to savor that.
Good stuff is coming. It's just coming a week or so later than usual.