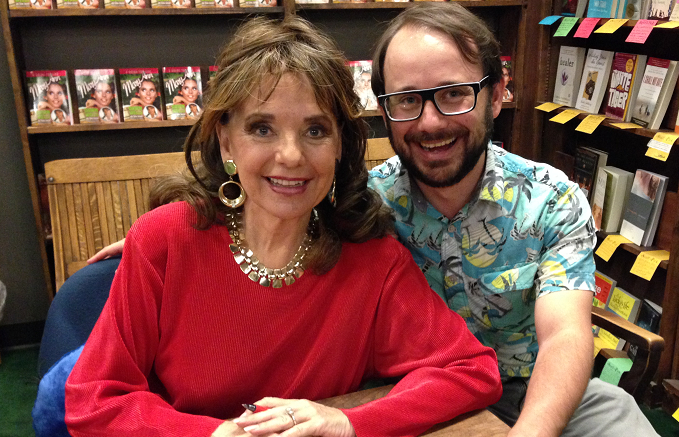 Dawn Wells, of Gilligan's Island fame, has graciously signed a copy of her new book for yours truly. Yeah, that's cool and all, but that's not what you care about.
What you care about is that she also signed a second one as a special, early Christmas gift for one lucky reader of Noiseless Chatter. Because she loves you!
Wells was every bit as charming and lovely as I'd hoped. She's still an extremely beautiful woman, and almost absurdly polite. She's easily one of the warmest celebrities I've met, and there's something magical about a 75-year-old woman who can get a roomful of young men stammering just by giving them a smile.
I haven't read the book yet, but I have flipped through it, and happened to stumble right upon a cute little anecdote about Alan Hale (who played The Skipper) breaking his wrist on set and not telling anybody, so that he wouldn't inconvenience them. So, yeah, I think I'm going to love this book.
But again, THAT'S NOT WHAT YOU CARE ABOUT.
Do you want to win this special, autographed Christmas gift from Mary Ann?
THE RULES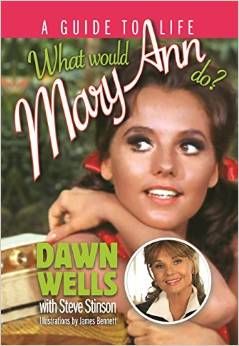 There is no charge to enter, and I'll foot the bill for shipping. Just do at least one of the following by the deadline of October 15:
* Share this post on Facebook
* Share this post on Twitter
* Share your favorite Noiseless Chatter post (whatever it is) on Facebook.
* Comment below with the name of the Gilligan's Island character you would most like to take to the prom. AND WHY
Each of those will earn you one entry, and you can do multiple things to earn multiple entries. The winner will be chosen via random number generator.
If you share something on Twitter or Facebook, be sure to "tag" Noiseless Chatter (or @NoNoiseChitChat) so I'll be sure to see it. If for any reason you'd prefer not to do that, or can't figure out how, you can email me the screenshot(s) of your posting(s) here(s): reed.philipj at gmail dot com.
When commenting / sharing / emailing / tweeting, make sure you do it from an account you actually check, as that's how I'll be contacting you to say YOU WON AND YOUR LIFE IS NO LONGER MEANINGLESS
I'll send the package out in late November or early December (depending upon how long it should take to get to you) and I'll probably include another few goodies along with it.
So, yeah. Dawn Wells is incredible. I've already thanked her for you. Now get enterin'. You have until October 15!