Hello I am not dead and I owe you all an update BUT YOU KNOW THAT ALREADY so instead let me turn it over to Casey Roberson, who is hosting this year's Xmas Bash (and who has organized the entire thing, which means it will be worth watching for a change). Be sure to tune in Saturday at 7 p.m. Eastern and I'll probably see you there! Or some of the words that you type into the chatroom. Here's the info…
—
Hey everybody, it's me, your Xmas Bash Host, Casey, that's me, and I'll be hosting this year's 2021 Xmas Bash, the most Xmas fun you'll have unless you're on the really expensive meds.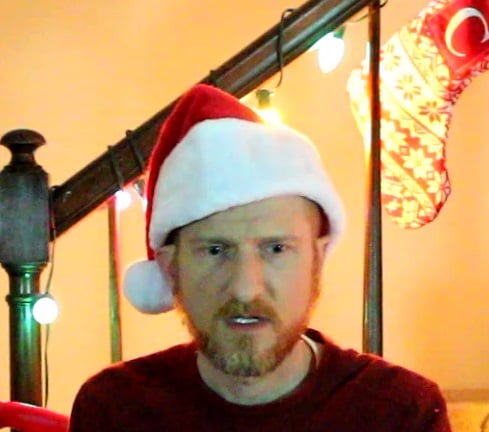 This is what I look like, so you can be ready to mute my hosting segments for maximum enjoyment.
The Bash falls on December 18 this year, and will run from 7PM to Midnight Eastern. Here's the rundown of what you can expect to see during those five hours:
8 holiday episodes of TV shows from the 60s, 70s, 80s, and 90s
12 Christmas music videos (at least)
20+ vintage Christmas commercials
7 Santas on-screen at once
5 cartoons, including one from Jeff Zoerner
4 talking puppets (at least)
1 pig
Magic tricks from Wes Iseli
Other Xmas surprises!
Of course, if you ARE on those really expensive meds, you can expect to see a lot more, I just can't promise what.
Also Amanda will be there!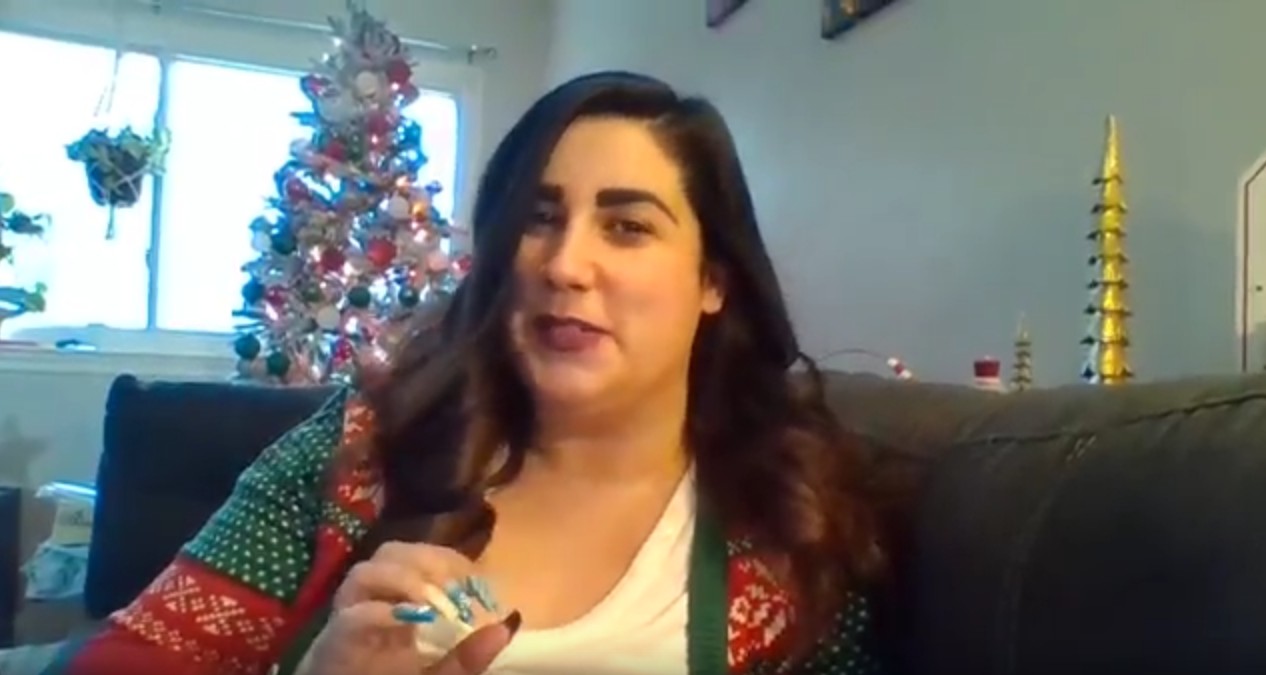 That's right, you won't have to just look at my ugly mug between the TV shows, because Amanda is back! Amanda is great and, as of this writing, 34 states will put you in prison if you don't watch all of Amanda's hosting segments.
Last but not least, we're also raising funds for the Trevor Project, an organization that provides suicide prevention services to LGBTQIA+ youth. Our goal is $500, but you can donate a lot more than that if you want! Here's the link for the fundraiser: https://give.thetrevorproject.org/fundraiser/3595609
We'll also be posting that link throughout the night in the Discord chat. Did I mention it's on Discord? You all probably want to know how to actually watch the Xmas Bash, don't you? What a needy bunch you are. Both the chat and the video are on Discord this year. Here's the link: https://discord.gg/HETBCPvAye
You can join the chat now if you want to try out all the fun emojis and come up with a hip cool radical Xmas screenname. It's probably a good idea to go ahead and create a Discord account and familiarize yourself with it so you're not scrambling to figure all this out the night of the Bash. You could miss seeing crucial seconds of dying children helping adults realize the true meaning of Christmas, etc.
When the Bash starts, you'll see my hip cool radical screenname (Xmas Casey) in Discord under the "Voice Channels" section. All you have to do is click my hip etc. screenname and you will get the option to view my screen. THEN you have to "pop out" the stream video, and put it wherever you want it on your screen, and THEN you have to click on "general" under "Text Channels" to get back to the chat. If you don't want the chat, don't do those steps two and three! The screenshots show you all this.
It's best if you turn off your camera, and your microphone as well, so we don't see or hear you gouging your eyes out during the music videos.
And if I haven't gouged mine out by December 18 (for different, personal reasons), I'll see YOU at the 2021 Xmas Bash!