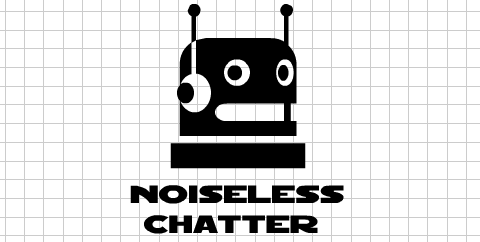 What, you thought the site was broken? No no. We were making some changes. INTENTIONAL CHANGES.
Actually, fuck it, I broke something and lost some stuff. All the content should still be here but my banner and logo vanished, so I made new ones.
Firstly meet the new logo, same as the old logo, at least in the sense that there are gridlines behind it because I didn't want to register the creation software. It's in the upper left of every page, in case you want to look at it that frequently.
Then the banner, which is a still from my second favorite film, North by Northwest. No real reason for cycling out the Air Man stage except that as long as I'm FUCKING EVERYTHING UP I might as well add something new.
That's also why we have a handsome robot in the logo (and serving as the new favicon), replacing the old one that I couldn't find anymore. Oh well, this one looks like Calculon so I'm not complaining.
I was going to hold a robot-naming contest but I'm not really feeling up to it so the first person who leaves a comment suggesting a name wins.
There are no prizes. Life will be much easier for you if you learn that now.