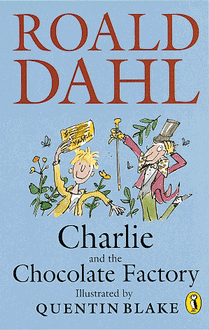 As you folks know I'm pretty discerning when it comes to guest posts, but the slowness of new content and my undying love of Willy Wonka and the Chocolate Factory came together to convince me that this was one worth posting. Please welcome David Gerrard on behalf of TheatrePeople.com, with his look at differing interpretations of a timeless character, as we look forward to the premiere of the stage version in May. Speaking of which, if anyone does go to see it, let me know…I'd love to host a review.
For the past 50 years, Roald Dahl's 1964 novel Charlie and The Chocolate Factory has been a regular and beloved fixture on both our bookshelves and cinema screens. With two film adaptations under its belt, every recent generation has experienced the eccentric joys of Willy Wonka's chocolate factory and the highs and lows of Charlie's peculiar moral journey.
Wonka himself has been depicted by the likes of Gene Wilder and Johnny Depp with varying levels of intensity and the character has, at times, greatly deviated from Dahl's original portrayal. As we prepare for the release of a forthcoming musical, it will be interesting to see how the next incarnation of the idiosyncratic chocolatier unfolds and how the production as a whole is viewed in light of the source material.
Released in 1971 and directed by prolific documentary filmmaker Mel Stuart, the original film screenplay was actually penned by Roald Dahl himself but tweaks from The Omen writer David Seltzer left Dahl with a bitter taste in his mouth. Unimpressed by the finished product Dahl felt that it focused too much on Willy Wonka and gave Charlie a backseat, a fact reflected in the modified title which replaced Charlie's name with Wonka's.
Furthermore Dahl was not happy with the studio's choice of Gene Wilder as Wonka, instead stating that he would have preferred comedian Spike Milligan.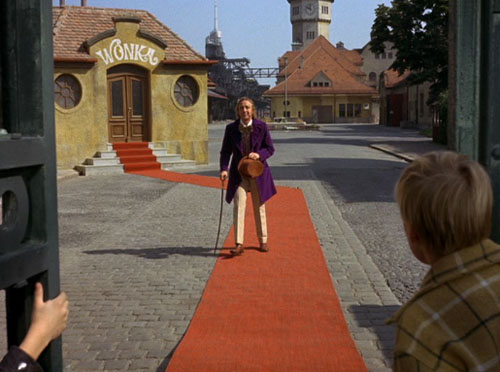 Despite Dahl's reaction, Wilder's performance is often hailed as brilliant, and his droll eccentricity coupled with a suspicious edge is perfectly pitched. Possibly the definitive Wonka for many of us, he is most famous for the entrance where he hobbles in with the assistance of a cane which he drops and then feigns falling forward before launching himself into a forward roll. Wilder decided on the inclusion of this particular sequence so that he could instil a feeling of uncertainty in the audience. No-one would know whether he was lying or telling the truth, emphasising the slightly off-kilter nature of Wonka's character.
The critical reception of the film was quite positive — although this praise was not reflected in the box office figures, where it took a mere $4m. During the 1980s however it picked up momentum on television as a Christmas holiday staple and has enjoyed considerable success in home video and DVD sales ever since. The current IMDB rating of the film stands at a respectable 7.8 out of 10, while the critics rate it 89% fresh at Rotten Tomatoes.
After Stuart's effort, Dahl repeatedly blocked further attempts to make another film. Following his death in 1990 however, Felicity Dahl became the protector of his literary legacy and in 1996 she began plans for a new adaptation. Various directors, screenwriters and actors were linked with the project including Adam Sandler and Jim Carrey but it ultimately emerged that Tim Burton would direct the project and Johnny Depp would be on board as Willy Wonka. Given their joint cinematic history and distinctive style, they seemed like an ideal choice.
Endowed with a $150m budget, 50 times larger than the 1971 version, $17.5m was handed to Depp for the lead role which left Burton with over $130m to create his vision of the chocolate factory. His intention was to make a darker film than the 1971 version, more in line with the original novel. He also took on board Dahl's complaints about Willy Wonka being the centre of the story in Stuart's version, making sure that Charlie didn't blend into the background. He recruited John August, the screenwriter behind Big Fish, imploring him to "go to the roots of the book" and add "a little bit of psychological foundation, so that Willy Wonka's not just 'this guy,'" as he later recounted in Burton on Burton.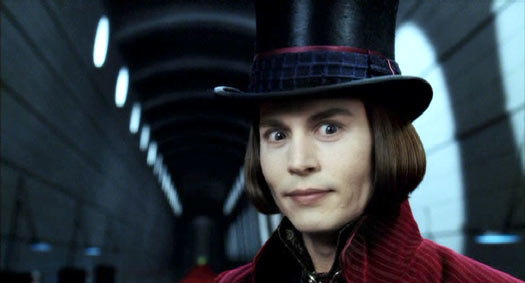 Received with more consumer enthusiasm than the first adaptation, it took an impressive $475m at the box office placing it just out of the top 100 highest grossing films of all-time. Although the critical response was largely positive some reviewers criticised Depp's performance, with Matt Doedon in his book Johnny Depp: Hollywood Rebel dubbing it not "kooky, funny, eccentric or even mildly interesting." Noel Brown in The Hollywood Family Film described it as "uncomfortable, almost distastefully weird."
Many cited an uncanny resemblance to Michael Jackson in both appearance and manner, cementing the portrayal as less eccentric and enigmatic than Wilder's characterisation and situating it in an altogether creepier and more suspicious camp. It could however be argued that this is much more in line with the source material which, despite being hailed as children's classic, is sometimes derided as insensitive and inappropriate. The Oompa Loompas in the novel were, for example, originally black pygmies, a detail modified in later editions.
The latest instalment in the saga is Charlie and the Chocolate Factory: The Musical due to open for previews at the London Palladium in May next year. Directed by Academy Award winner Sam Mendes of American Beauty and recent Skyfall fame, and featuring songs from Marc Shaiman and Scott Wittman, the duo behind Hairspray The Musical, Smash and Catch Me If You Can, it's got a lot of talent behind it.

Following in the footsteps of Depp and Wilder is Tony and Olivier award-winning actor Douglas Hodges. The focus on Hodges as Willy Wonka and the lack of announcements regarding the remainder of the cast, particularly Charlie, is an indication that the musical will have a focal point similar to the first film. Of the forthcoming role Hodges told The Daily Telegraph that his take on Wonka would take the form of "a cross between Charlie Chaplin and Dali," which conjures images of flawed genius colliding with a streak of the wildly surreal.
Additionally, unlike Depp in the run up to his own performance, Hodges does not seem to consider the influence of previous adaptations, instead seeing the part as fresh and untouched within his own genre. "Part of the thrill for me is that it's brand new," he explains. "No one's ever heard the songs before. Shows like Guys and Dolls are brilliant, but you're doing stuff that's already been done. So to have something that's a clean slate is great." Stage is obviously an entirely different medium to film and Hodges will surely add his own genius to the role, but how his own interpretation of Wonka fares in comparison to those of Depp and Wilder remains to be seen.
Not the first Dahl novel to make it to the stage, Matilda the Musical has been hugely successful, The Witches was adapted for the stage and Fantastic Mr. Fox was also adapted as an opera. Dahl's weird and wonderful tales have consistently made for engaging on-stage experiences.
Of course, we can only guess what Dahl would have thought of the musical but considering his sweeping hatred of the first adaptation and the indication that it may take a similar focus, it's fair to assume he would have not taken to it with a particularly warm demeanour.
He did have a tendency to be quite hostile to most adaptations, once calling Nicolas Roeg's The Witches "utterly appalling". Despite this, with stage heavyweights like Mendes, Shaiman, Wittman and Hodges behind it, there's little doubt that it will be both a visual spectacle and musical triumph. How they decide to construct Willy Wonka's infamous chocolate river will be worth the ticket price alone.