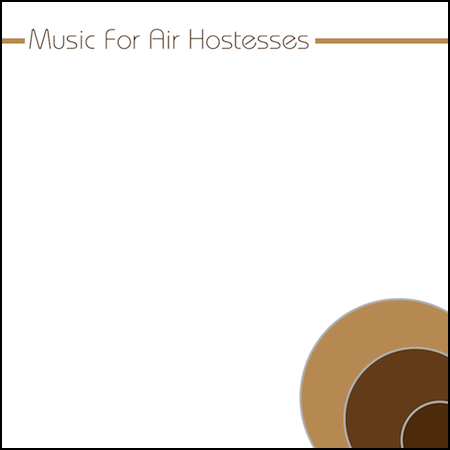 Just a little something in celebration of my completing Detective Fiction. It's currently in the hands of a small army of very capable proofreaders / critics / curmudgeons, and if all goes well I'll be soliciting agents before very long.
Download Music For Air Hostesses.
It's as good as reading the book. Or maybe better.
…but hopefully not too much better.
Anyway, grab it now. It might be gone when you wish you had it.
DISC ONE:
1) I'll Come Running — Brian Eno
2) I Can Help — Billy Swan
3) Reminiscing — Little River Band
4) Hold On, I'm Comin' — Sam & Dave
5) Tighter, Tighter — Alive 'N Kickin'
6) Lemon Tree — Herb Alpert's Tijuana Brass
7) I Second That Emotion — Smokey Robinson & The Miracles
8) The Same Love That Made Me Laugh — Bill Withers
9) Expressway to Your Heart — Soul Survivors
10) Tusk — Fleetwood Mac
11) Save It For Later — The Beat
12) Rubberband Man — The Spinners
13) Fire — The Pointer Sisters
14) Time Passes Slowly — Bob Dylan
15) Just My Imagination (Running Away With Me) — The Temptations
DISC TWO:
16) San Franciscan Nights — Eric Burden & The Animals
17) Tempted — Squeeze
18) Drive-In Saturday — David Bowie
19) A Million Miles Away — David Byrne
20) Bring It On Home to Me — Billy Preston
21) Sloop John B — The Beach Boys
22) No No Song — Ringo Starr
23) The Moonbeam Song — Harry Nilsson
24) It Just Might Be a One-Shot Deal — Frank Zappa
25) When the Night — Paul McCartney & Wings
26) Moonlight Mile — The Rolling Stones
27) Someday We'll Be Together — Diana Ross & The Supremes
28) Someday Never Comes — Creedence Clearwater Revival
29) Everything Merges With the Night — Brian Eno
30) The Only Living Boy in New York — Simon and Garfunkel