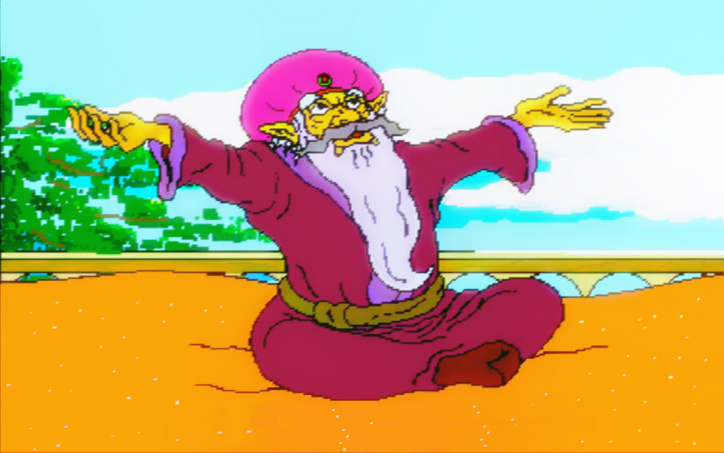 I just wanted to take a moment to let you know that as of tomorrow, I'll be off to the motherland for a week or so. I do have some stuff scheduled to go up in my absence, so obviously keep refreshing this page every half hour, like you agreed to do when you came here in the first place. Things won't go quiet when I'm gone…I just won't be around.
Of course I won't be checking my email regularly (it's a vacation, yo), so if you do need to reach me, be aware that I probably won't be responding quickly. Also, I won't be monitoring the site as closely as usual, so try not to start any fights or leave too many comments about your cheap, home-made Viagara. The community here is a great one, so I don't expect any problems…but even so, play nicely.
The ALF reviews will continue uninterrupted, as I'm really hoping I can make it through the entire first season without missing a single week. I'll probably take a short break at that point, but my goal is to actually see something through for the first time in my miserable life. It'll be fun!
Also, did you notice the new ALF archive page? You can see all the upcoming episodes, and try to guess what they're about from their titles. Whatever you guess, you'll be wrong, because nothing ever happens in this awful show.
This is also a great time to work on your submission for The Lost Worlds of Power! We've received seven great ones so far, and you still have about two months before the deadline (Jan 31). Get cracking!
And don't forget about the First Annual Noiseless Chatter Christmas Party, on December 23. It'll be a live stream (with cutting edge chat room technology!) of the ALF Christmas special, along with some other goodies. Or maybe I should say baddies! Ha! I kill me.
Finally, buy me stuff because it's xmas. Or, don't. It's definitely up to you, but I made a wishlist so I'mma pimp it God dammit.
See you soon!