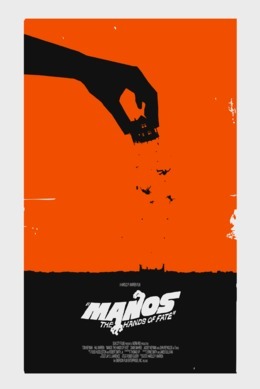 On April 2, I will be hosting a live screening of the remastered version of "Manos" The Hands of Fate in Denver, CO. It's to benefit The Trevor Project, there will be oodles of Noiseless Chatter swag available, and your ticket includes admission to a private, online event centering on a screening of The Room.
That's right…even if you can't make it out to Denver, you can buy a ticket, and have a hell of a time (while supporting a hell of a cause).
Thursday, April 02 8:30PM – 10:15PM
AMC Highlands Ranch 24
103 West Centennial Boulevard, Highlands Ranch, CO, 80129
$12.00 General
Tickets go on sale Friday, and you can get them here. You can also sign up for the event on Facebook by clicking here, but don't forget to actually buy a ticket. Any sharing of the event to your like-minded friends is massively appreciated.
I'll be writing a lot more about this in the coming weeks, but for now, I wanted to put it on your radar. You can read more about the event here, and I encourage you to do so, because this is going to be awesome.
It's a great way to have an excellent night out (or night in…or both), contribute to a good cause, and snag yourself some Noiseless Chatter goodies.
I hope to see you there.