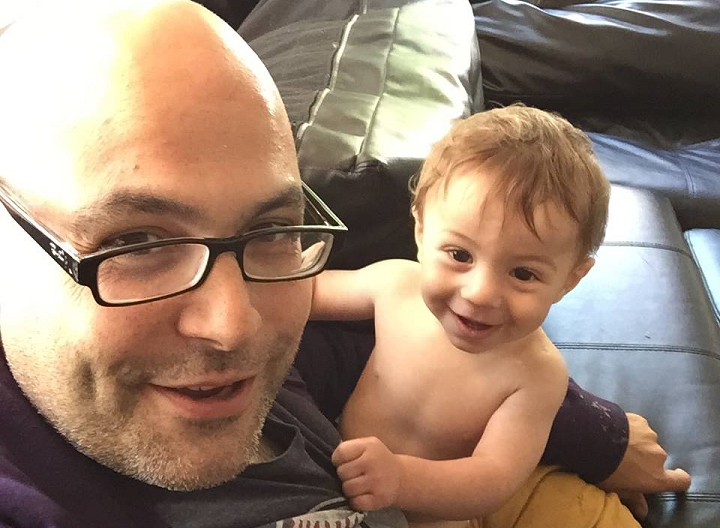 Over the next few days, we'll be turning the spotlight over to the authors featured in the Arts in Entertainment series. This is your chance to meet them and get a sense of exactly why you'll want to read their books. As of right now we are just over 25% funding, but we still have a ways to go! Every dollar helps make a great series a reality, so please support the Kickstarter today to help it come to life. Here's Nathan Rabin to tell you about his book on I'm Still Here, and to give you a taste of just how great a series this will be.
What made you decide to pitch to this project?
After I finished You Don't Know Me But You Don't Like Me I had one goal in mind: to write a book that would be even more grotesquely self-indulgent and personal, and appeal to an even tinier niche audience than You Don't Know Me But You Don't Like Me, my non-best-selling, non-award winning book about Phish, Insane Clown Posse and my 37th nervous breakdown. Since the beginning of my career, I have strived to make all of my writing all about me. It's been an uphill struggle, given the public's intense disinterest in my life, both personal and professional, but I have somehow managed to publish two memoirs (2009's The Big Rewind and 2013's You Don't Know Me But You Don't Like Me) intersecting my perpetually downward spiraling brain and the weird-ass pop culture that obsesses me. So I jumped at the opportunity to really delve deep into a movie that I think is one of the most important and insightful and relevant movies of the past decade, and a movie whose shadowy, murky depths haven't really been explored.
How quickly did you decide on your subject?
Surprisingly quickly. Maybe it was because I was in a particularly vulnerable state when I first saw I'm Still Here — pinballing around the country following Phish in the summer of 2011 and trying to write a book I was half-convinced would be the death of me, or at least spell the end of my career — but the movie resonated with me in a way few films (or other pieces of pop culture, for that matter) have. I related to it on an only unhealthy level, and I see this book as being something of a follow-up or companion piece to You Don't Know Me, that explores the same set of experiences from a different angle and with even more candor than before.
What was it about your subject that stood out to you?
This is a film that combines just about all of my obsessions in one bizarre, tricky little box full of dynamite: hip hop, celebrity, drugs, sex, madness, ego, celebrity, comedy, post-modernism, anti-comedy, method acting, David Letterman, Diddy, the purposeful and deliberate blurring of fact and fiction and much more. It's a film that Phoenix seemingly made only to satisfy his wandering, erratic muse but it also feels custom-made for my particular brand of unconscionably personal, broad-view criticism.
What do you hope a reader will take away from your book?
At the very least, I'd like readers to come away with a renewed appreciation for the film and for the audacity Phoenix has shown throwing himself into such a tricky, bizarre and all-consuming project. Phoenix has always been a favorite of mine but I think with I'm Still Here he transcended being a mere actor convincingly saying other people's lines and became something greater and stranger, a bona fide pop icon, perhaps the closest thing we have to Marlon Brando.
Your book in seven words:
Letting Joaquin Phoenix's Madness Run With Mine