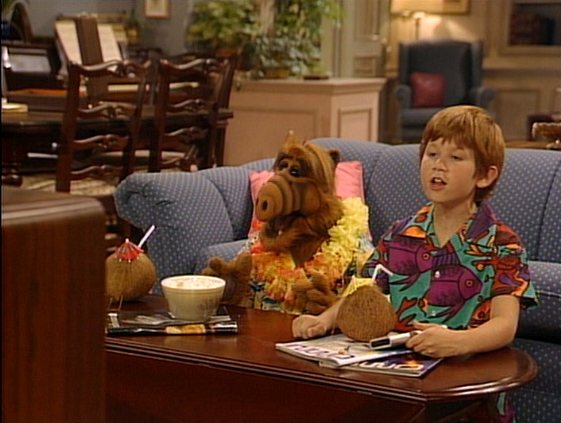 Just a quick update to say that ALF Wiedersehen: The ALF Reviews Finale Stream has a Facebook event page, if you're into registering for things that way.
It's by no means mandatory that you register. All you need to do is show up here, at this very site, on May 20 at 7:00 P.M. Eastern. By registering on the Facebook page, though, you'll get a little notification before the event starts so you don't forget. You can also leave trolly comments there to make me realize how much of my life I've wasted on this.
One other nice bonus: the Facebook event page will do all that pesky timezone calculation for you, so you don't have to dig out the astrolabe.
Anyway, that's it for now. This week we publish the review of the final episode of ALF, and then we start wrapping up for good. The live stream is our big farewell bash, so don't miss it.
You can view more details about the event here. I'll see you there! At least, I'd better.