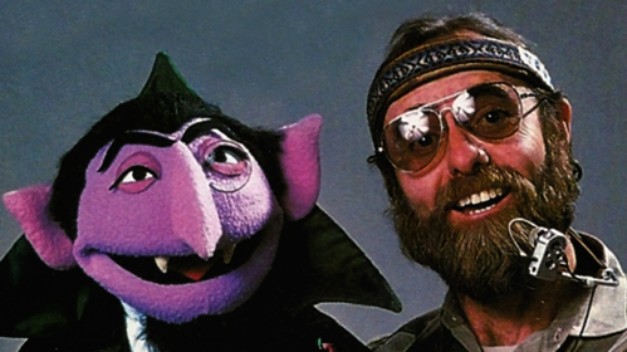 Well, this is some extremely sad news. Muppeteer Jerry Nelson has died. Nelson was one of the few original Muppeteers who remained active with his characters. (Dave Goelz and Carrol Spinney being the only others I'm aware of.)
His signature Sesame Street character was probably Count Von Count, but he also handled Sherlock Hemlock, The Amazing Mumford, and Herry Monster. My personal favorite? Mr. Johnson, the bald blue guy who would always go to Grover's restaurant and get soup dumped on him or something. Poor Mr. Johnson.
On The Muppet Show he played Floyd, Kermit's nephew Robin, and Camilla the chicken. My personal favorite though? Pops the doorman, who introduces the gang to The Happiness Hotel in The Great Muppet Caper.
On Fraggle Rock he was Gobo, arguably the main character of that show. He was also Pa Gorg and Marjorie the Trash Heap.
It's impossible to put into words quite how much Jim Henson's creations shaped my life, and every time we lose another connection to those original, magical creatures I feel a small piece of myself disappear as well.
But we can't get hung up on what we're losing. We should, instead, focus on what we were given. And Jerry Nelson gave the world some unforgettable characters. Rest in peace, Jerry. And thank you.