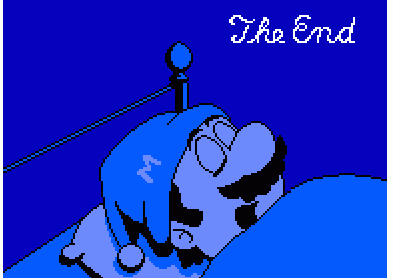 …aaaand we're done! The submission period for the Lost Worlds of Power fiction anthology is officially at an end. If you're reading this and you haven't submitted your finished piece — or haven't arranged a deadline extension, as a handful of folks have — you're too late.
I'd love to keep the submission window open, but the fact is that we have to close it sometime, and this brings us one step closer to actually, you know, having a book you can read.
If you have submitted something and not heard back from me, let me know in the comments below. Be sure to enter an email address you actually check; it won't be published, but that's how I'll get in touch. As of now, I've replied to every story I've received. If you didn't get a reply, I didn't get it, so let me know!
The next step for us is to work our way through the submissions and decide which ones will be included in the final volume. We got a lot more submissions than expected, so while we're hoping to have definite answers by the end of this month, please be patient. Some of them are quite long and we want to make sure we have the time to give everything respectful consideration. Of course, the ones I've read so far are also quite good, so I think it's safe to say that whatever the final volume looks like, it's going to be incredible.
The next step for you is simply to stay tuned! Everybody will get a personalized email informing them of whether or not their story has been selected for inclusion, and any announcements will be posted here on Noiseless Chatter as well. So stick around, read about some ALF, and sit tight.
Thank you, as always, for your interest. Everybody. Whether you submitted a story, shared and circulated the information about it, wrote about it on your own website, or even just thought, "Huh. Sounds neat," and figured you'd just wait and read the final book: thank you.
Again, more info to come as soon as possible. The cover art is looking great so far, and physical copies seem like more or less a sure thing at this point. As always, The Lost Worlds of Power will be available in eBook form for no charge. And from what I've read so far, it will absolutely be worth your time.
All the best, and you'll be hearing from us soon!