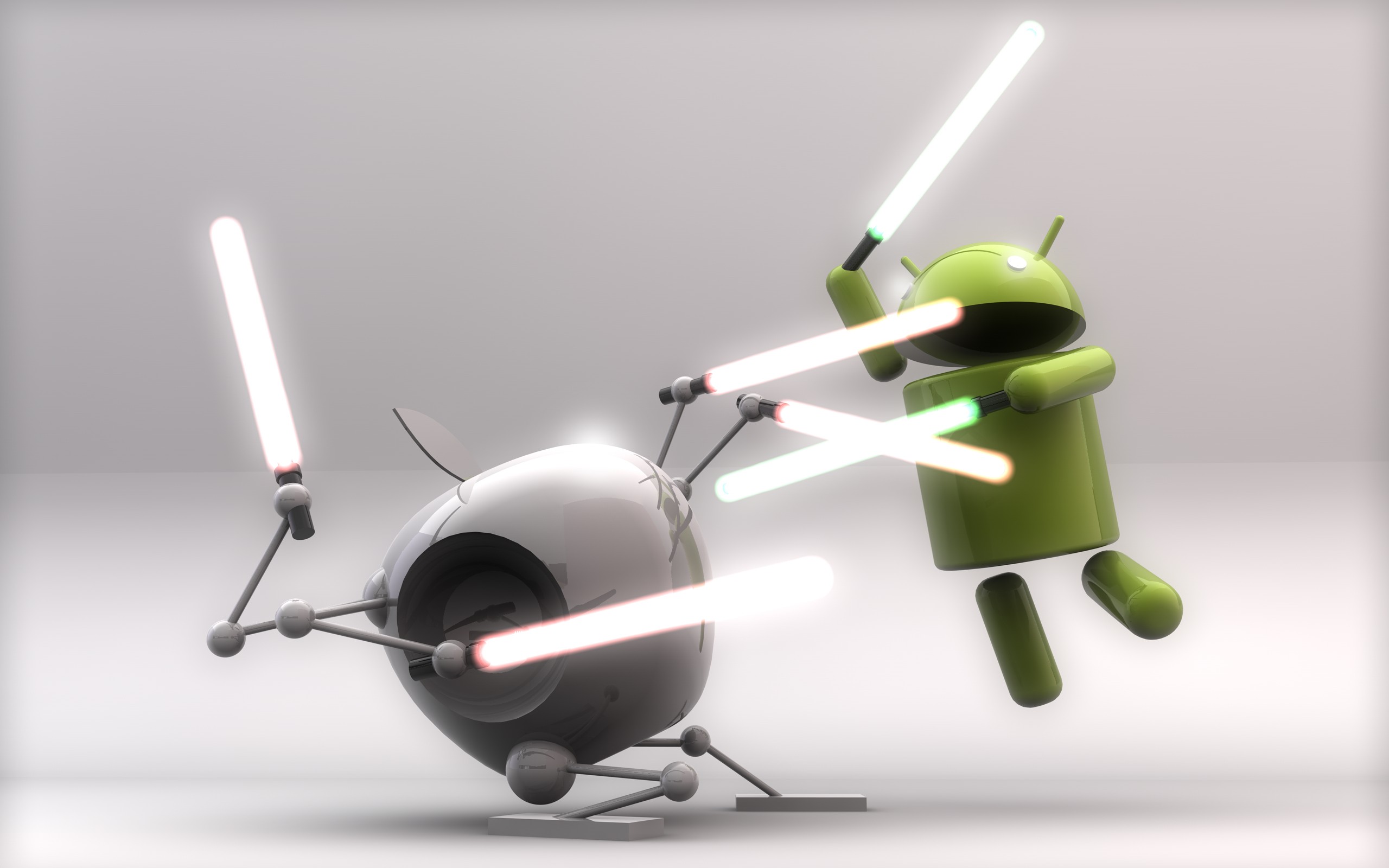 – by Micah Ward
Back in 2009 when the first Droid phone by Motorola was released, and in 2008 when the first 3G iPhone was put out onto the market, most of us scoffed. We assumed that this whole smartphone nonsense where you have to pay thirty extra dollars a month on top of your existing phone plan made no sense. Hell, most of us had just recently gotten phones with keyboards in them, which felt revolutionary to us. Although a majority of people thought the smartphone trend would never last (including myself), we were all wrong. Smartphones have dominated the telephone market for the better part of the last 5 years, and it seems like mostly everyone you see out in public has one of these high-tech internet connected phones.
But is this a bad thing?
Most certainly not. Smartphones have changed the away our society works. Now, a world of information can be carried in your pocket and can update you on anything you want to hear about. Information is more and more readily available with new apps such as Facebook Paper, which allows users to see their Facebook feed and breaking news on the same timeline. This breaks the border between the news world and the social world and allows you to see only the news that you care about, which makes current events a lot more appealing.
But this article isn't about any cutting edge apps for these devices, it's about the phones themselves. Due to the iPhone (well, the first one with mobile internet, the iPhone 3G) and the Droid (not the first HTC one, but the first popular Motorola model) being released around the same time, competition was imminent. And that's a good thing. When two or more large companies are after the same market, they are constantly bettering their products in order to outsell the other, giving us, the consumers a better product and better deals when sales occur.
And to this day, Androids and iPhones dominate the smartphone market. Although Windows phones are also in the running, this article is not about them, and I apologize in advance if I offend any Windows phone users by not including them. Regardless, these two types of devices have been going at it for years, constantly trying to outsell the other. It's amazing to me that one company working on one phone (Apple/iPhone) can still manage to outsell many multi-billion dollar manufacturers who work to make the best possible Android phone. When it comes down to it, the buyer wants what they want, and they will buy whatever their preference is, even if the phone they are passing up has better features. Which is fine, because you should always use what you are comfortable with, not what the market tells you to buy.
Smartphones have come a long way, too. For example, the iPhone 3G could only browse the web for 5 hours on a good day without dying, while the newest iPhone generation boasts 10 hours minimum of constant web browsing in order to wear the battery down. This being said, minor features and small technological advances that we "cannot live without" are the major selling points of smartphones.
But where is the market going to go?
It seems as if us "flat-thinkers", people who can only see the here and now and cannot really look into the future, see this generation of smartphones as the best. I mean, what could get better than having a phone that is smarter than you? They couldn't possibly get any better….right? That's most likely what people thought about other technological advances that we have long surpassed since. So, you ask yourself in a non-rhetorical way, how could smartphones get better? Well, let me put forward a few ideas that I have of what the future may hold.
Solar Powered Charging
Why hasn't this been done yet? The technology is there and it is old enough that it can be done for a relatively cheap price. So why not include a solar charging panel on the back of the phone to lay out in those hot sunny days, but also include a charging port in the phone if it is overcast for a normal cord.
Thought-Reading Phones
Imagine Siri. Now imagine Siri without having to speak. When a button is pushed, the phone would tune into your thought channel and do whatever you pleased in a matter of milliseconds. Obviously this would involve organic surgery and the technology most likely isn't there yet, but we can dream, can't we?
Projected Keyboard
I've seen concept art for this, but never an execution. Typing long paragraphs on your phone is annoying. What if the phone had a built in projector that flashed a keyboard onto any surface in order to type with ease and grace? Either way, I'll probably still end up typing with just two fingers.
Better Batteries
This is an obvious one, but come on. I have to charge my phone at least once during the day to make it last until night. JUST UP THE BATTERY CAPACITY ALREADY.
Front-Facing Flash
If you're like me and have tried to take a Snapchat or a selfie in the dark, you'll be much to your dismay when you realize that the picture shows up dark. Companies should implement a front facing flash for the front camera in order for people to rev up their "selfie game".
These are just a few ideas. Many more things can happen in the market of phones, because there are so many possibilities. I doubt any of my predictions will come true, but if they do, you can say you heard it here first. Or, if you heard it somewhere else first, you could lie and said I made it up. Whatever you feel like.
All joking aside, I am very eager to see what the smartphone market has to offer and I will be anxiously awaiting the next generation of iPhones and Androids. If you have any neat ideas regarding advancements in smartphone technology, feel free to post a comment on my blog, goldenanchurs.wordpress.com. Thank you for taking the time to read this, and I hope you use your phone in good health.
—–
P.S.: I did an interview with Phil on my blog regarding Save State Gamer, and it might be worth checking out if you're missing Phil's posts while he's gone!