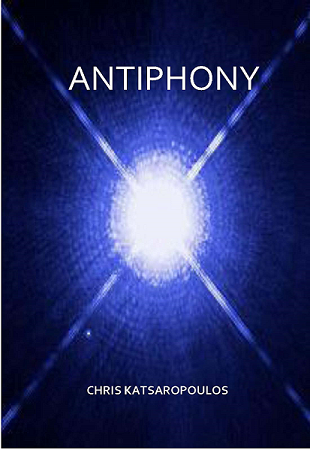 So I'm going to try something a little bit new here. Please take a moment to read this post, and let me know what you think in the comments below. (There are some prizes available for commenting, which will hopefully be a nice incentive for you, but mainly I want your feedback.)
SO WHAT IS IT?
I've decided to take part in an online book tour. If this is well received, I will do more of them moving forward. You may remember that I've reviewed a few self-published and indie books in the past, and that's something that I'd like to keep doing. The difference with an online book tour is that instead of simply receiving a copy of the book in exchange for review, Novel Publicity & Co. will be ponying up gifts and prizes to commenters on the blogs hosting the tour.
AND WHAT DO YOU GET PHILIP? HUH?
In the interest of openness and full discretion, I will say that I don't get anything for this that I wasn't getting for my standard reviews. That is to say that I receive a copy of the book for review…and that's it. In the further interest of openness and full discretion, there is a cash prize available to one of the blogs that hosts the tour. I don't know what the qualifications are to win that prize, and it's certainly nothing I'm angling for, but if I somehow managed to win this contest that I don't fully understand, rest assured I would disclose that fact on this blog as well. Really, what I'm hoping is that this will be a way to benefit you guys while still indulging my desire to provide exposure to small-time authors.
HOW DOES IT BENEFIT US?
Well, you get to read all about a book you might not have otherwise heard of! You're welcome!!! …nah, there is that, but in addition Novel Publicity & Co. offers a cash prize of $50 to a random commenter on one of the host blogs. Additionally, I have an extra copy of Antiphony that I will personally be awarding to a commenter on this blog, also at random. On top of that, there's a Rafflecopter thing below that looks easy enough. I've entered contests in the past that way and haven't ended up on any spammy mailing lists, and that's a third way to win something. I can't speak for Novel Publicity & Co.'s selection process, but in terms of winning a copy of the book from me, my only requirement is that you comment below with your real email address. It won't be displayed, but if you win I'll need to contact you, you silly billy.
ANYTHING ELSE?
I don't believe so, but if you do have any questions, please comment below and I'll be happy to answer them. If this is something you guys like, I'll do more of it. If it's something you don't, then I probably won't. So please, please do let me know your thoughts one way or the other. Oh, and I guess it's worth mentioning that all the text below the review has been provided by Novel Publicity & Co. You probably could have guessed that…but there you go.
THE REVIEW:
Antiphony is a short read; it's a mere four chapters long, consisting of around 50 pages each. I wouldn't normally open a review by talking about something so superficial, but in this case I think that it's actually a selling point. It's a muddled experience and I'm not entirely certain that the book is aware of what it's trying to achieve, but since reading it is such a brief experience and there's plenty in the book worth meditating upon, I think the brevity works to balance out some of its emptiness.
The central character is a man named Theodore, who is set to deliver his findings in the field of Perturbation Theory to a group of highly-esteemed physicists. He misplaces his notes, however, and finds himself forced to piece together his speech from memory. What follows is an unexpected — to him and to his peers — presentation about God actually being the answer that scientists have been searching for.
Antiphony claims to chronicle Theodore's professional decline from this point forward, but that's not strictly true. I wish it were, because that would be a very interesting book on its own: somebody says something they don't particularly believe, and then have the choice of either facing the consequences for their own carelessly chosen words or doubling down on them and attempting to push through the controversy. Something like the movie In the Loop, where a single offhand comment ruins and makes political careers while hurtling an unaware world toward armed conflict.
This would be on a smaller scale, of course, but that's not quite what we get. Theodore's story is an internal one, and that's also where Antiphony is at its best. The deeper we get into Theodore's head — his confusion, his second-guessing, his fear — the more interesting the story is. That is to say, the further we get from the story, the more interesting it is. It's the external stuff we see Theodore deal with that poses a problem.
For instance, about midway through the book one of Theodore's private emails gets forwarded to his colleagues, and he can't figure out how it happened. There are half a dozen ways that this conflict could be resolved in a thematically appropriate manner…but Antiphony goes with the least interesting and least satisfying answer possible. There's also a painfully clumsy exchange between Theodore and a right-wing blowhard who speaks less like a character than a lazy political cartoon.
These lapses in narrative judgment are frustrating, because Antiphony achieves moments of solid beauty and passive profundity along the way. It's at its best when it's raising questions, but stumbles a bit when it wants to pull us toward an answer. Most frustrating, however, is the novel's treatment of Ilene, Theodore's wife.
The text is cruel toward Ilene without a hint of self-awareness, putting her down, diminishing her needs and opinions, and ultimately providing Theodore with a moment of profound disrespect toward her that I believe we're meant to celebrate. If I had more faith in the book I'd say that this was some artful commentary on broken relationships and power imbalances, but I don't think I can give it quite that much credit, however good much of it manages to be.
In the end, Antiphony is more like an experiment than an experience, though I don't mean that in a bad way. It's like the message Theodore finds himself relaying to his colleagues, or like Peter Finch relays in Network; we get a sense of what it means to the characters…but don't necessary need to have it mean anything to us. Network utilizes this disconnect for satirical purposes…Antiphony isn't quite sure what to do with it and so doesn't do much of anything.
Yet, for all of its flaws, it's a very interesting read, full of legitimately impactful questions and moments of smooth, textual loveliness in the least anticipated places. It's nothing I would recommend without reservation, but for its length — and especially if you win a copy for free — I'd say it's worth your time. I've spent more time thinking about it than I spent reading it…and, personally, I think that's one of the largest compliments any novel could hope to earn.
Thoughts below, please. Every comment is entered to win.
About the Book – About the Author – Prizes!!!
Welcome to another exciting publishing house spotlight tour from Novel Publicity. Join us as three new titles from Luminis Books–we're calling them the Luminis Literary Triad—tour the blogosphere in a way that just can't be ignored. And, hey, we've got prizes!
About the prizes: Who doesn't love prizes? You could win either of two $25 Amazon gift cards, an autographed copy of Antiphony by Chris Katsaropoulos, or an autographed copy of its tour mates, A River So Long by Vallie Lynn Watson or Sabrina's Window by Al Riske. Here's what you need to do…
Enter the Rafflecopter contest
Leave a comment on my blog
That's it! One random commenter during this tour will win a $25 gift card. Visit more blogs for more chances to win–the full list of participating bloggers can be found HERE. The other $25 gift card and the 3 autographed books will be given out via Rafflecopter. You can find the contest entry form linked below or on the official Luminis Literary Triad tour page via Novel Publicity. Good luck!
About the book: Theodore Reveil is one of the leading lights in String Theory physics, on his way to present his latest research at a triumphant meeting of his colleagues from around the world, when he realizes he has lost the notes for his presentation.
At the podium, in the midst of his distraction and confusion, he poses the question: "What if the universe, instead of being a giant machine, is really a giant thought?"
Then he crosses a line which he can never step back over again, saying, "The infinities and singularities in these equations may be telling us that what we are missing is unknowable in terms of physical science. These unsolvable terms in our equations may be roadsigns pointing to consciousness—to God—as the missing piece of the puzzle."
Antiphony traces the downward spiral of Theodore's career in the wake of what he has said, and the remarkable transformation that leads him into the depths of madness . . . or the revelation of the Final Theory, the ultimate secret of the universe.
Get Antiphony through Amazon or Barnes & Noble.
About the author: Connect with Chris on his website, Facebook, Twitter,or GoodReads..
Luminis Books was launched in January, 2010 by husband and wife team Tracy Richardson and Chris Katsaropoulos with a mission to publish thought-provoking literary fiction for children and adults. We publish what we love: Meaningful Books That Entertain. Our award-winning books engage and inform readers and explore a wide range of topics from love and relationships, teen sexual assault and homelessness to string theory, consciousness, and the Universal Energy Field.
Luminis Books is a proudly independent publisher located in Carmel, IN.
Learn more about Antiphony's tour mates HERE.