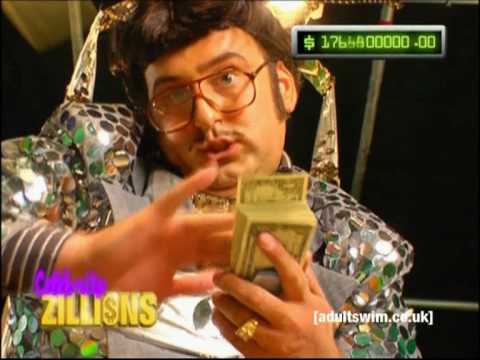 So, first things first. The good news: The Lost Worlds of Power has a release date.
It's later than I had hoped, but…well, I'll explain all the lessons I've learned in a blog post down the line. Suffice it to say…
The Lost Worlds of Power will be released on Friday, October 31, 2014. That's Halloween, which seems appropriate to me for many reasons. It also means you'll have the whole weekend to read novelizations that you can spend the following week wishing you hadn't.
Again, the ebook will be free to download. Physical copies and other updates to come, but for now, that's the important thing: the anthology releases on October 31. Be here!
Now…well, not quite bad news. But maybe a touchy subject. And I'd like your honest feedback.
I mentioned it a while ago (back when my Breaking Bad reviews were pulling in daily visits in quadruple digits), but this blog / site / whatever the fuck it is got popular enough that it must have triggered something, somewhere.
Very soon after that I got flooded with offers for product reviews, guest posts, link networks…all kinds of stuff. Most of it, I'm sure, unsavory. So, hey, that's an easy no.
But I also got a few invitations from ad servers. Some looked like garbage, but one seemed pretty legit. In conversation with the rep, I came to trust her enough that, on my own, I'd be willing to give it a whirl.
Having said that…I kind of want to open it up to discussion. After all, you guys are reading this page. If you suddenly stopped reading, that would make me pretty sad. That's exactly what I don't want to happen.
So, full disclosure: I'd be paid to host ads on the site. She told me they'd be entertainment themed, so probably TV and film-related stuff. I won't know until I see it myself. She assured me that the ads would be non-invasive (ie: no autoplaying videos or crap like that), and I could put them wherever I want. So, probably in the sidebar.
As much as I love this site, it is a lot of work, and it takes a lot of time to keep running. I know we go through dry spells here, but even then I'm still putting out 2-3 pieces per week on average, which is more than it might sound like. And while I don't need to get paid, I have to admit…it sure would be nice to get paid for writing the things I truly love to write.
Those are the pros.
The cons are in your hands. Let me know, and be honest about it. Personally, I don't care about ads on the sites I visit, as long as they don't do anything annoying. But I know others have strong feelings about them, and it's only fair that I ask before I do anything.
There's no commitment with the ad server; if I try this for a week and we (or I, or you) decide that it's not working, it stops the moment I remove the code from my own site. That much is easy.
But if you know up front that this is going to be a deal-breaking, let me know. I'll leave this open for discussion (at least) until Monday.
My intention is not to piss anybody off, or make this place less pleasant for readers. I've said it before and I'll say it again: I absolutely love the collection of commenters this site has accumulated. All of them. Especially the ones who seem like they hate me.
I don't want you going anywhere. If it comes down to keeping you or making money from the site, I'll unquestionably choose to keep you. But if I can have both? Well, then I'm one step closer to writing creatively for a living, and if I hit that point, there'd be a hell of a lot more content coming from me.
Anyway, that's enough outta me. The floor is yours.