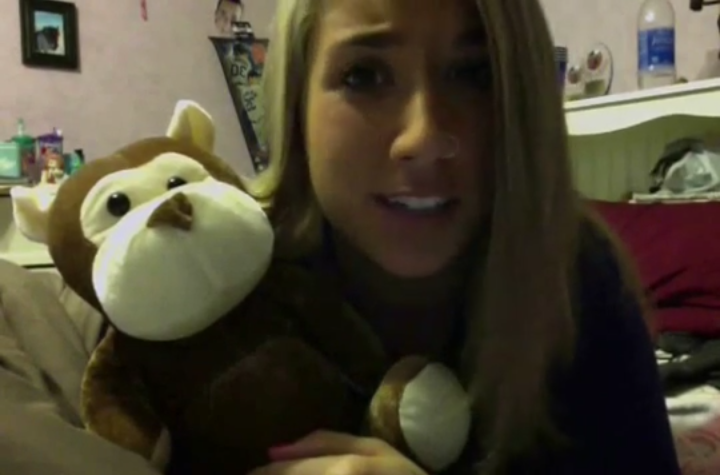 We're getting closer and closer to the 3rd Annual Xmas Bash!!! I'd like to remind you of the dates and times, because if you miss it you've more or less ruined Xmas. And I'd also like to give you a few ideas of what to expect when you tune in.
So, come on now, mark your calendars! All you need to do is come to this very site, the one you're reading right now, at the following times:
Friday, December 18
8 P.M. Eastern Time

Wednesday, December 23 [encore stream]
8 P.M. Eastern Time
It's the same stream each time, but there will be live chat available on each night, so if you tune in for both showings you'll still have a unique experience!
Of course, there's nothing wrong with only making it to one showing, and I am guaranteeing a great time.
For those who don't know, the Noiseless Chatter Xmas Bash!!! is a hand-picked assortment of Xmas specials from bygone years, collected and screened for your enjoyment, riffing, and begrudging appreciation. It's basically a chance for funny people to come together and enjoy each other's company over a steaming cup of rightly forgotten holiday garbage.
Every year there's a live chat room, which is where the real fun is, so make sure you log in and join the fun. And as of last year, the event benefits The Trevor Project. All donations are optional, and there's no cost or anything to attend, but the opportunity to contribute is there, and it's certainly appreciated if you do.
Now, a few announcements:
– My hero and yours Amanda will be returning to provide interstitial entertainment. Amanda was new to the stream last year, but she went over great and I'm very, very happy to have her back. In real life Amanda is one of the warmest, most inspiring, most all-around pleasant people I know…in the stream, she's another story. In fact, I felt a little bad about the lines I gave her last year, because they were slightly creepy and mildly psychotic. Imagine my joy when she recorded them in a way that was even more creepy and thoroughly psychotic. This year…well, I won't spoil anything. But now that I know what she's capable of, I'll be sure to take advantage of that.
– Also returning from last year: vintage commercials. Only this time I've drilled down and unearthed a cache of truly odd ones from some Oklahoma affiliate, and I really hope you enjoy. They're not specifically Xmas themed this year, but the specials are (and so is something else…read on), so I think we can keep the spirit alive through more general commercial breaks. This part is a bit of an experiment, but I wouldn't do it if I didn't think you'd enjoy it…and they're bizarre enough to warrant the focus. If nothing else, they'll make you damned glad you don't live in Oklahoma. (Unless you do, in which case: stop that.)
– …and finally (for this batch of announcements, anyway), a lot of folks have told me how much they enjoyed the smaller pieces that aired between the specials last year. These might have been excerpts from longer productions or just insane little music videos I refused to let rest in peace, but you guys liked them and I enjoyed the way they kept the pace up, so: more music this year! Two holiday non-classic music videos will air during every break between specials, and I couldn't be happier to share some of this stuff with you. I hope you hate it in the best way. (Actually, I cleverly included one song that I genuinely enjoy. See if you can identify it and make me lose all credibility!)
That's all for now. I will have some more fun stuff to announce in the meantime.
Are you excited?
I'm absolutely pumped. The Xmas Bash!!! gets better every year, and I hope you enjoy. I do it all for you!