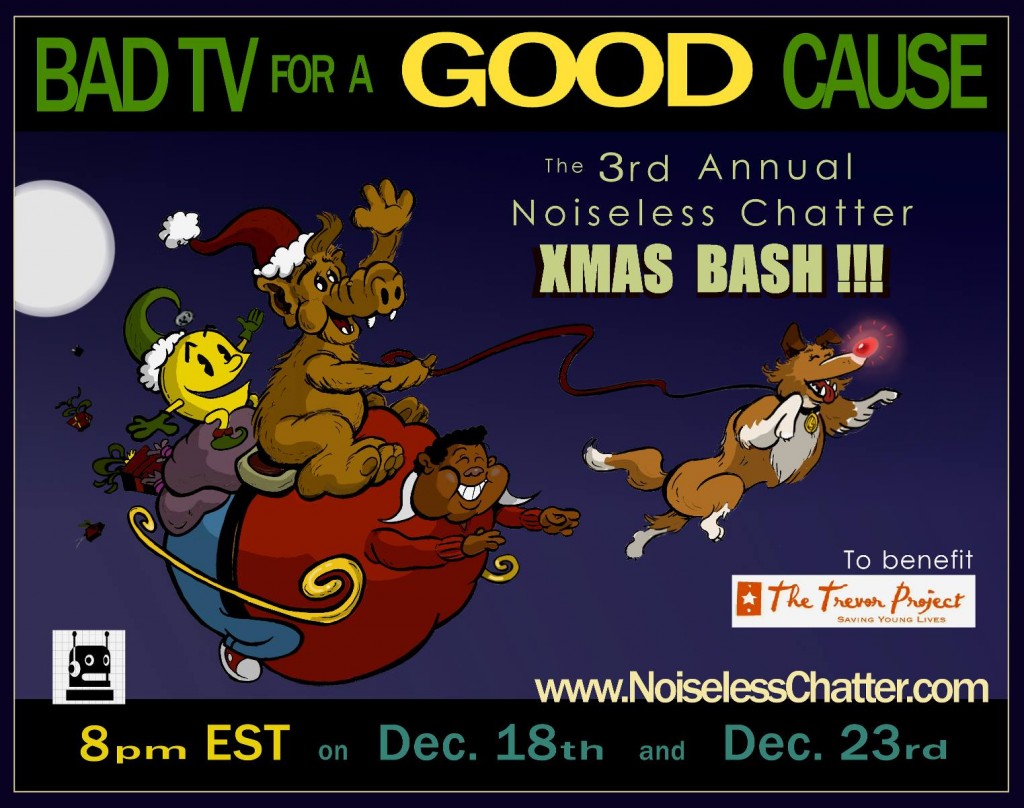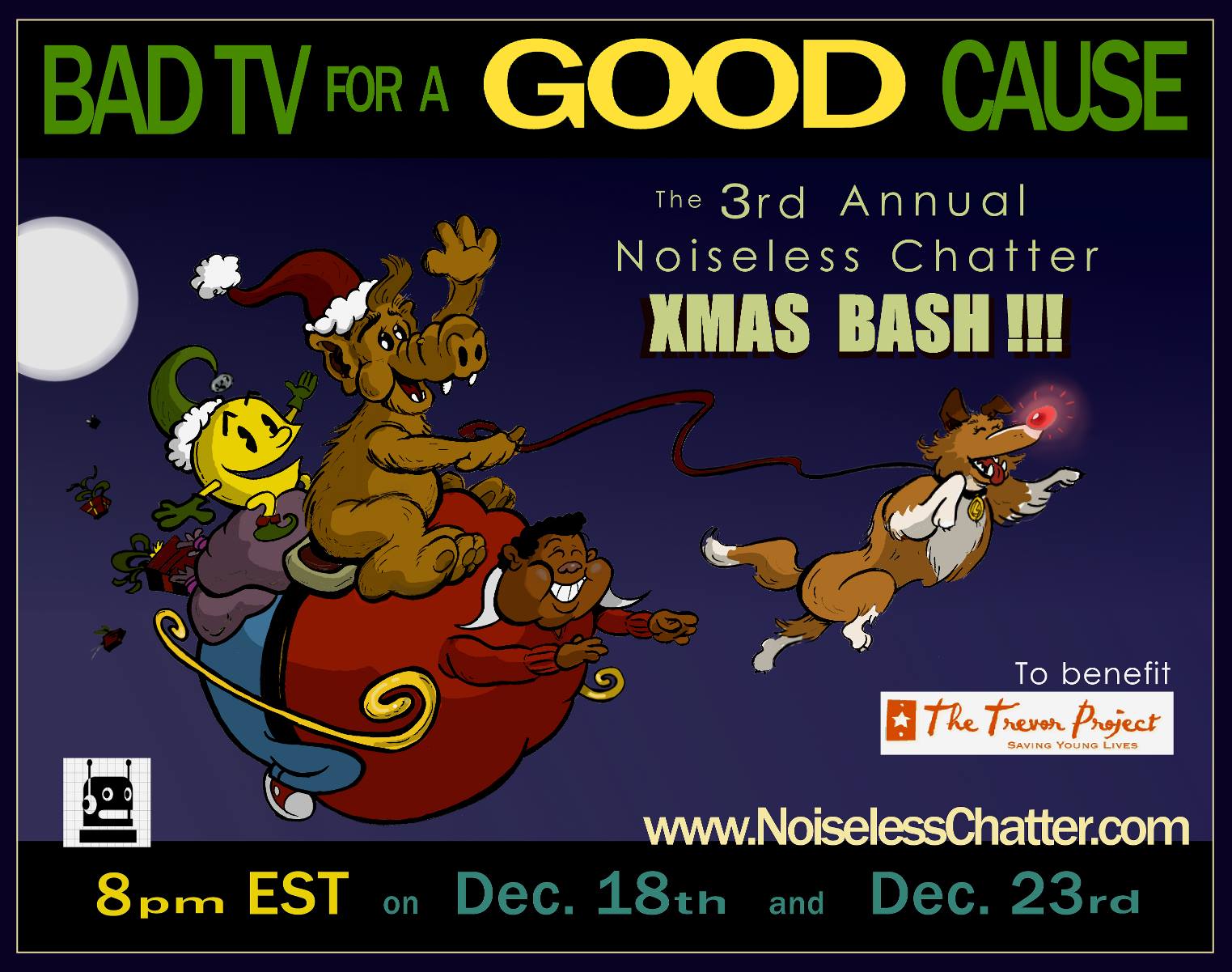 I promised you more announcements ahead of the Xmas Bash!!!, and I always keep my word as long as it's something I want to do.
So, here! Announcements!
Firstly, as you can see above, we have a brand new, extremely awesome banner image designed by the endlessly talented Adam Lore.
Adam's a longtime lurker here so you may not recognize the name, but you may recognize this:

That's the song he wrote for last year's Xmas Bash!!, so this is actually a two part announcement. Not only did he design a great new image, but he'll be writing a new song for this year's stream!
Awesome news, but it comes with a request: can you share Adam's artwork above (or even just share this post; the artwork should come with it) so that we can have our biggest audience ever, raise even more money for The Trevor Project, and basically let everyone know that they have a holiday alternative to spending time with their families and loved ones?
Seriously, I'd appreciate it!
We'll also have another returning face from last year: illusionist Wes Iseli. He's still working on his contribution so I couldn't tell you what he has planned even if I wanted to spoil things, but he's on board again to help us celebrate, and I'm thrilled to have him back. Be sure to check him out!
I'd love to embed the videos he did last year, but I learned that youtube flagged the archived stream for copyright reasons — even though I cut out all the commercials and Xmas specials — so I can't do that right now. I'll re-post it at some point when I have time to edit around their increasing pickiness.
As a reminder, here's how you can join in the fun:
Just come here, to noiselesschatter.com, at the following dates/times…
Friday, December 18
8 P.M. Eastern Time

Wednesday, December 23 [encore stream]
8 P.M. Eastern Time
That's absolutely it! It's free to attend, and the video will play right in your browser. There will also be a link to join the live chat, so do that, because it's hilarious.
Now for the bad-ish news: No ALF review this week. Sorry, but I still have a lot of work to do on the stream, and I want to make sure that gets my attention. The bright side? In place of ALF, which you'll just get next week anyway, you're getting five hours of awesome holiday entertainment. It's a fair trade, trust me!
Anyway, that's all for now. I have more that I may announce later…or which I may decide to keep a secret until the stream itself. Either way, this is all just the tip of the iceberg.
Before I go, I'll leave you with a few very basic details about the seven Xmas specials we'll be screening:
Two of them are kids' shows
Three of them are sitcoms
Two of them are dramas
Four of them have no laugh track
Six are from longer-running series; one is a one-off special
Any guesses / worries as to what we might be in for? I'll neither confirm nor deny any guesses, but if you're right about one of them you'll be crowned The King of Christmas! (To claim your prize, just talk to your mayor. He'll know what I'm talking about.)
If you haven't already, check out the previous reveals, and the official announcement of the stream itself!
Then starve yourself for a week because on Friday I am going to stuff you full of FUN.
hohohohhoh ohohh hoohhohohoho hohoho ohohohho hohohoh hohoho