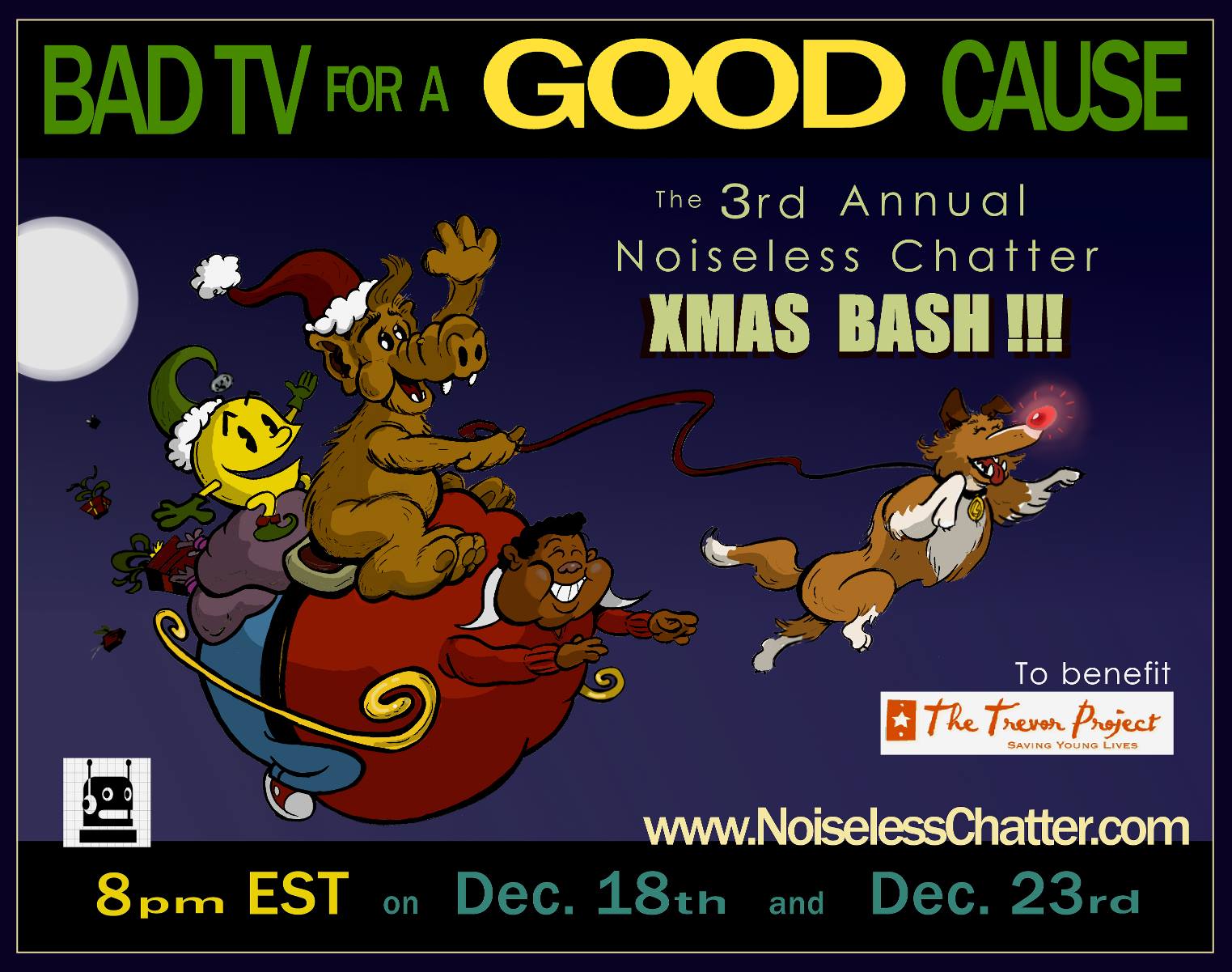 One final reminder to tune in tonight for the 3rd Annual Xmas Bash!!! It starts at 8 PM Eastern, and I'll post the link at 7 PM Eastern to give you time to register an account and settle in for the show, so get here early if you can!
If you can't get here early — and, in fact, get here late — that's okay, too. We'll be going for five hours. There's just that much holiday cheer to spread! Or crappy TV to watch. One of those two things.
Remember: tonight at 8 Eastern! I'll see you there! hohohohohohoho hoho!
EDIT: If you'd like to donate to The Trevor Project ahead of the stream, thereby not having to worry about missing any great stuff, you can do so right now by clicking here. It's the same page as last year, so you may already see your name. Please don't let that stop you from giving this year, even if it's just a dollar or two. Thank you!