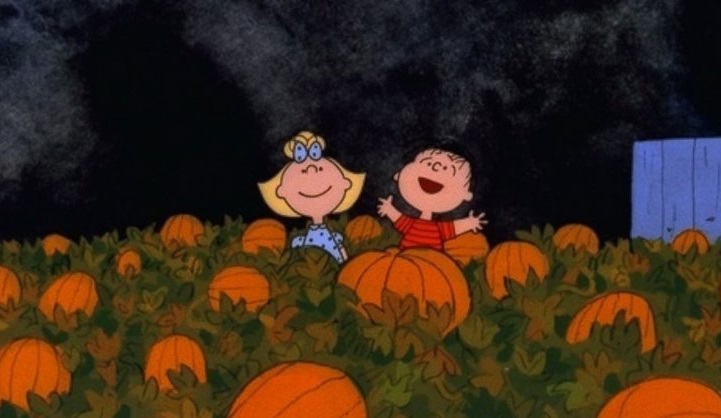 Happy October! I know, it's weird, I didn't expect to live this long, either.
October is one of the months I look forward to most on Noiseless Chatter, and I really hope you do, too. We've got a lot coming up, and so I wanted to take a moment to let you know how the coming weeks will unfold.
– Trilogy of Terror: Oh yes. Trilogy of Terror is one of my favorite features to write, and though we're only into its third year of existence, the feedback and traffic I get from it tells me you enjoy it, too. Each year I write longform essays about three related horror films in the weeks leading up to Halloween. I've got some truly memorable ones for you this time around, along with a theme I very much hope you'll find as fascinating as I do. I have the first two posts drafted already, and just need to take screenshots to finish them off. I'm thrilled to get to share these with you. What films will they be? You'll have to tune in and find out. The first installment goes live on Oct. 17, the second on Oct. 24, and the third on Oct. 31. I hope you'll join me.
– Red Dwarf: Red Dwarf is coming back again! Since I've reviewed the previous two series on this blog, I figure I might as well do this one, too. I'm not exactly sure when it starts — evidently the online premiere dates still aren't determined? — but I'll be here, reviewin' and stuff. Series X was pretty awful with moments of greatness and series XI was pretty great with moments of awfulness, so I have genuinely no idea what to expect from series XII. Maybe the vending machines will have sex.
– Fight, Megaman!: Another of my favorite features is Fight, Megaman!, but that has a rapidly expiring shelflife. I've already covered eight of the 10 games I'm going to look at, and I actually just have the final review left to write. We're almost to the end of the journey…except that I've decided to do something a bit more than I'd originally planned. After Fight, Megaman! is complete, I'm going to flesh out my analyses even further, correct a few things, elaborate on a few other things…and publish it as a book. The book will even feature many games I am not covering here, such as Mega Man & Bass, the Game Boy titles, and various spinoffs. I'll keep you posted as this progresses, but I hope this is something that satisfies everyone. If you don't want to buy anything, you still get the entire feature, as promised, here for free. If you do want to buy a book, you get some nice bonuses for your money, and hopefully some cool artwork. Stay tuned.
– Fight, Megaman X!: And, hey, speaking of spinoffs…a number of you have asked if I'll cover the Mega Man X series next. The answer has to be no; I'm not as familiar with or in love with that series as I am with the classic style games. But we will be covering them here after all! Friend of the website Samurai Karasu will pick up when Fight, Megaman! leaves off. I'm very much looking forward to reading those along with you.
– 5th Annual Xmas Bash!: We're talking about all my favorite Noiseless Chatter things today. The 5th Annual Noiseless Chatter Xmas Bash! is coming soon. I'll post details as soon as I have them, but you can expect another five hours of forgotten Xmas specials, holiday commercials, bizarre Christmas music videos, the best live chat on the internet, and so much more. I've made a lot of progress putting the stream together already, and after I finish Trilogy of Terror, work will start on that in earnest. If you've joined us before, I hope you can make it out again. And if you haven't…really, come on now. It's a live stream of vintage Xmas dreck, commentated in real time by people much funnier than me. (Such as you!) Be there!
– Choose Your Own Advent: Last year I debuted a Choose Your Own Advent feature, in which I published an essay about a different novel every day between Dec. 1 and Dec. 24. I have an idea for bringing the feature back this year…but it will really come down to how much time I have. My fingers are crossed, but obviously my priority will be the Xmas Bash! Therefore, if this is a feature you really want to see again…speak now!
Anyway, that's just a taste of what to expect, and an excuse for me to gush a bit early about Trilogy of Terror. It's going to be great, and I'm excited to hear your thoughts on what I've chosen to exhume this year.
I'll see you soon!