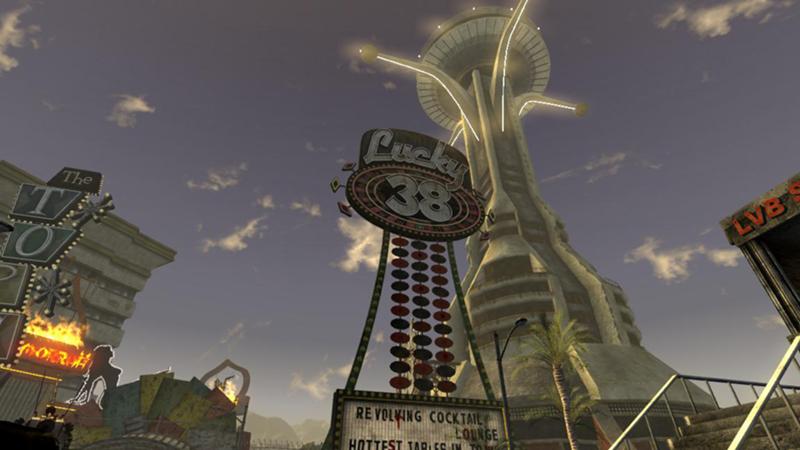 Well, I'm off to sunny Las Vegas, where the wine flows like prostitutes, and I couldn't be happier. I've asked a few talented honchos to fill in for me while I'm gone, so Noiseless Chatter won't be going dead, and you should still check back, because these guys know more than I do, and one of them wants to talk about math or something.
You should follow my new-ish Twitter feed if you aren't already doing so…I'll try to keep posting things there and sending pictures and stuff because hot damn, baby, I have always wanted to go to Vegas and this is going to be GREAT. I heard there's a neon light there somewhere and I'd really like to see it.
There will still be a new ALF review on Thursday, but I won't be around to fix all the typos I missed before it went live. There shouldn't be too much of a drop off in activity here, mainly because I never post all that much in the first place. Yes, it's now that my laziness will truly pay off.
Also, regarding The Lost Worlds of Power: as I've mentioned, we got…well, let's just say we got a lot more in the way of submissions than we expected. Originally I had wanted to reply to everybody by the end of this month…but that's not going to happen. I'm only about 1/3 of the way through them, but I'm hoping I can pick up the pace a bit in March and be done before April. I apologize for the delay, and I know everybody's excited to hear the results and which pieces they can look forward to reading in the finished anthology, but I want to make sure I take the time to evaluate every submission thoroughly and respectfully, so your patience is appreciated!
Anyway, I've got a travel toothbrush, prescription sunglasses and a bag full of Hawaiian shirts. I'll see you in just over a week.