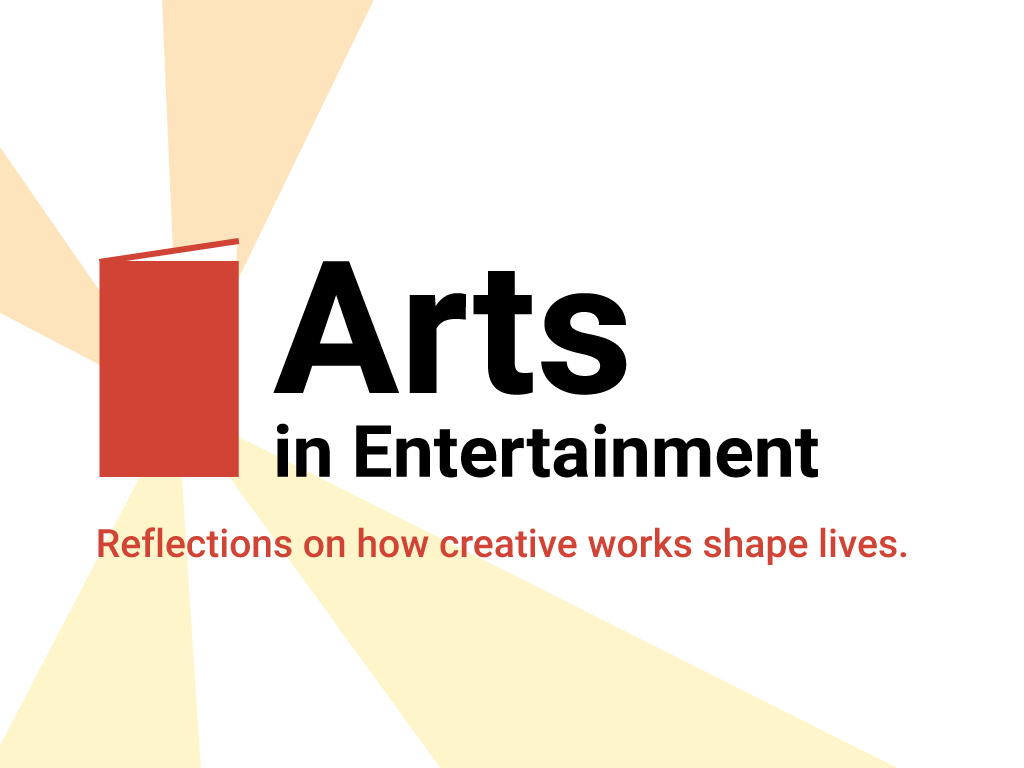 After several months of planning, we're ready to a major project:
Arts in Entertainment, a six-volume book series about the ways in which creative works shape lives.
This is very exciting stuff, and I look forward to revealing more details in the near future. But, for now, an overview.
Six authors have come together to talk about the works of art that have shaped their lives and changed the way they see the world around them.
Nowadays there's a lot of virtual ink spilled about what we like, don't like, how things were made, what they mean…but very little is said about how a work of art makes us feel. How it shapes us as people. What it does to fundamentally change who we are.
That makes sense, in a way. Personal experience of art is something we all have, but it's also something we don't have an established vocabulary to discuss. And so we say very little, or nothing, and the most important changes happen silently within us.
Until now.
Arts in Entertainment is dedicated to opening that conversation, to discussing the most important part of any story: how it affects who we are.
This series of books will continue beyond the first six — as long as authors and readers exist to carry it — and the volumes are as varied as their authors. They're funny, they're tragic, they're charming. They're profound and they're silly. They take sharp turns into memoir, history, interview, self-help, criticism, confession, and psychology.
The books will be professionally edited and printed at a Denver-based printhouse. I've seen samples and they look incredible. Each book will be between 200 – 300 pages, with a cover designed by Mishi Hime (cover artist for The Lost Worlds of Power).
We will be raising funding through a Kickstarter campaign which is set to launch next week, so use this time to let me know any questions you might have about the project. More info is to come, but questions are welcome as we gear up to a successful launch.
The minimum funding we'd need to start is $6,800. It's a little higher than I had hoped, but with Kickstarter's fees there wasn't much we could do about that. However I'm doing my best to make sure that all pledges ($10 or above) will receive at least one book in return, so that everyone gets something of value for contributing, and it becomes more of a pre-order than a funding campaign. That's important to me.
If funding is successful, copies will be available here and through all major retailers around the world, in both physical and ebook form.
I reached out to the strongest, most interesting, most varied writers I knew to pitch ideas for this, and received a lot of great ones. I couldn't publish all of them, so I chose what I'm confident will result in the best series possible.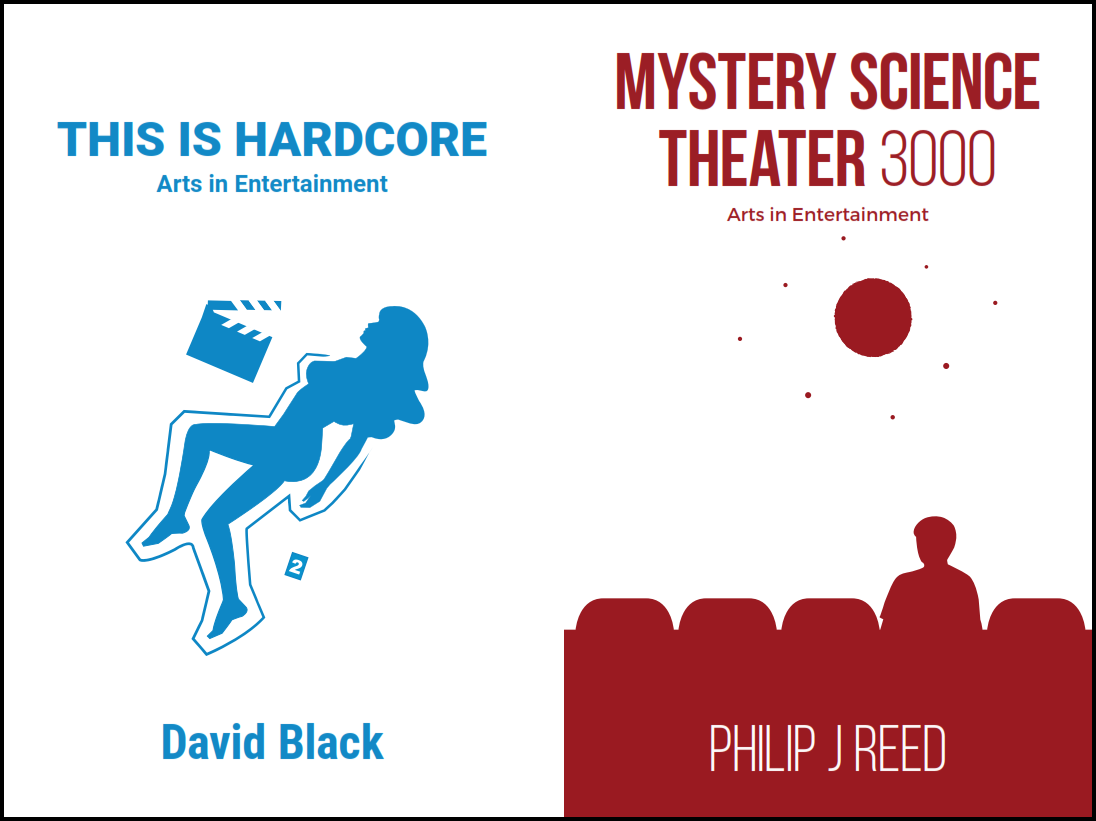 Here are the six launch titles:
1) I'm Still Here
Professional critic, essayist, and A.V. Club MVP Nathan Rabin discusses 2010's fictional documentary about Joaquin Phoenix's career crisis, and sees in it a reflection of a dark and worrisome side of himself.
2) Titus Andronicus
Shakespearean scholar, actress, and leading authority on The Bard's "worst play," Catie Osborn talks about how this often-derided bit of Shakespeare canon has recurred throughout her life, shaped the path she's taken, and helped her to say goodbye to her father.
3) This is Hardcore
Actor and humorist David Black walks us through his youthful experience with this underloved Pulp album, a collection of songs that disappointed and confused fans, and the reception of which disappointed our author in the media, the listeners, and in the band itself.
4) Synecdoche, New York
Critic and comedian Zachary Kaplan finds guidance and release using this famously befuddling film as a method for understanding, and coping with, the tragic suicide of his mother.
5) Mystery Science Theater 3000
Noiseless-Chatterguy Philip J Reed revisits this cult favorite to understand his own struggles with anxiety and introversion, and finds unexpected life lessons within: sometimes you find your place in the world, and other times you build it yourself.
6) Hatsune Miku
Critic and author of the best selling Game Art Matt Sainsbury takes an in-depth, personal look at the unexpected cultural implications of a digital instrument that was given a carefully-crafted personality…and which has managed to shake up a lot more than just the music industry.
I'm massively excited to bring this series to readers. The pitches were incredible, and I have total faith in every one of these writers. Something pretty incredible is going to happen soon…an entirely new and unique approach to the world of criticism. And every one of these will be worth reading, even (or especially) the ones about subjects you're not familiar with.
More thorough synopses to come, as well as words from the authors, announcements of backers' perks, concept cover art, and more.
Let me know your questions and feedback, and I'll get them answered before kickoff.
Tune in next week for the official Kickstarter launch, and to help this become a reality.